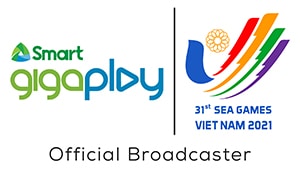 HANOI—World champion gymnast Carlos Edriel Yulo may have won five gold medals but it's the hometown's choice who's perched atop the race for the Most Favorite Athlete in the 31st Southeast Asian Games that end on Monday.
Football remains the most popular sport in Vietnam that local sports fans are rooting for their very own Hung Dung Do as the most popular among athletes in the Games that the host are ruling running away.
Yulo, owner of gold medals in one of the most disciplined sport gymnastics, ran eighth among the top 10 contenders.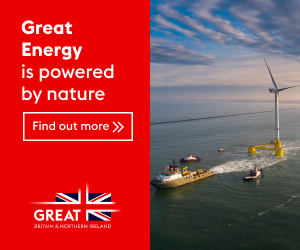 Voting is done online at the official 31st SEA Games web site that with three days remaining in the Games, hasn't worked to the expectations of thousands of journalists covering the biennial multi-sport competitions that were postponed from last November because of the Covid-19 pandemic.
Vietnam remained unbeaten in men's football—competitions in the SEA Games is limited to under-23 players but teams are allowed to field two veteran athletes—with its 1-0 conquest of regional powerhouse Thailand in the preliminaries on Thursday night already sending the Vietnamese into a frenzied street celebration on their motorbikes around the capital city.
Hung has a commanding 2,676 votes that mirrors how Vietnam is doing in the overall medals race—running away with 158 gold medals for almost a third of the total 523 events programmed in these Games.
Yulo, on the other hand, had a measly 83 votes despite victories in men's individual all-around, floor exercise, rings, vault and high bar and silver medals in men's team and parallel bars.
"It's a popularity race and not exactly on how many gold medals an athlete won in the SEA Games," said Malyn Bamba, head of the Public Communications Office of the Philippine Sports Commission, which funded the preparation and participation of Team Philippines in the SEA Games.
"Of course, Vietnamese athletes have the edge because they're playing on their home court," Bamba said. "Besides, the awards as the most popular athletes haven't been really disseminated."
Five other Vietnamese made the top 10 of the men's race—No. 3 Vy Throung Thao (basketball, 625 votes), No. 5 Thien Linh Nguyen (football, 106 votes), No. 7 Huy Huang Nguyen (swimming with four gold medals, 85 votes), No. 9 Anh Christian Juzang (basketball, 75 votes) and No. 10 Than Thuy Tran Thi (volleyball, 72 votes).
Bronze medalist Pramudya Kusumawardana Riyanto appeared to have almost the entire Indonesian delegation voting for him with 1,076 votes for the No. 2 spot, while his badminton teammate and also a bronze medalist, Yeremia Erich Yoche Yacob, running sixth as of Friday afternoon.
Timor Leste's Felisberto de Deus, who won silvers in men's 500 meters and 1,500 meters in athletics, could be considered a gate-crasher at No. 4 with 191 votes.
Another race for the most popular football player of the games was put up by the hosts and as expected, Hung led the pack with four other Vietnamese footballers—male or female in tow in the top 10. Five Indonesians were also on the list. Jun Lomibao
Image credits: Nonie Reyes