Demand for commercial properties and vertical housing surged in the National Capital Region (NCR) following the return to the face-to-face work setup, according to real estate portal Lamudi.
Its latest data showed a double-digit growth in leads for warehouses, offices and buildings for lease from the fourth quarter of 2021 to first quarter of this year.
The uptrend is aligned with the recent order of the Philippine Economic Zone Authority for a 100 percent return to office of employees of all registered information technology-business process outsourcing companies starting April 1. This is consistent with existing laws requiring all business locators in the ecozones to avail of tax incentives.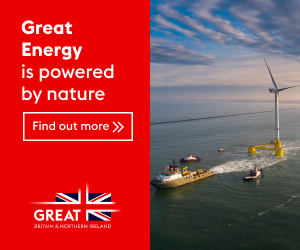 An increased commercial property appetite was apparent in central business district-hosting cities in Metro Manila, per the study.
The P100,000 to P200,000 price range in Makati attracted the largest share of leads for commercial properties to rent in Lamudi in Q1 2022. Offices were the most popular commercial subcategories in the same period, followed by buildings and retail.
Demand for residential rentals in the country's financial capital, likewise, saw a significant hike with leads increasing by roughly 40 percent during the period. Inquiries from property hunters outside of the metropolis rose during the period in review, with seekers from Cebu City and Calamba joining Imus and Angeles as part of the top sources of leads for the city.
In Pasig, where Ortigas Center is located, commercial property leads surged by double digits, with the P100,000 to P200,000 price segment leading from January to March of this year.
Offices surpassed warehouses as the most searched subcategory for commercial properties in the city during the time, alongside an uptick in inquiries for residential rentals, up 28 percent quarter-on-quarter.
The leads for commercial properties in Quezon City had a double-digit growth, with commercial properties for lease priced at P100,000 to P200,000 garnering the most leads.
For two years, the work-from-home arrangement has become the norm due to the pandemic. Workers, however, have begun to go back to the workplace following the decline in Covid-19 cases and the easing of quarantine restrictions.
"While this offers promising opportunities for real estate players, it also presents challenges, primarily in making commercial spaces appealing to employees who have become used to working from home," said Kenneth Stern, chief executive officer of Lamudi.
Stern said it is important to have value-adding amenities that promote work-life balance, including daycare facilities that allow working mothers to bring their children to the workplace, and fitness centers that make it easy for professionals to adopt an active lifestyle.
Image credits: Nonie Reyes