MERALCO expects a dangerous Barangay Ginebra San Miguel squad when the Bolts gun for a 2-0 Finals series lead in the Philippine Basketball Association Governors' Cup on Friday at the Mall of Asia Arena in Pasay City.
Meralco coach Norman Black, however, stressed that winning their 6 p.m. encounter won't be an easy task as he expects the Gin Kings to come out smoking with the necessary adjustments.
And Ginebra import Justine Brownlee is tops on his list of priorities on defense.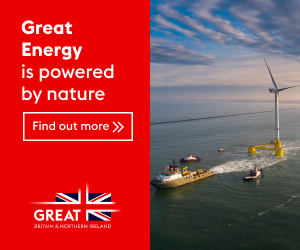 "The challenge is to slow down Justine Brownlee again in Game 2," Black said after Meralco's 104-91 victory in the opener on Wednesday night at the Araneta Coliseum.
Brownlee was held to 7 of 20 shooting but still scored 27 points with six rebounds and five assists in Game 1.
"I thought Justin [Brownlee] played pretty well in Game 1. He might not be at the percentage that he's been shooting lately, but he's still an offensive threat," Black said. "I'm sure he will improve so we must be ready to play defense again."
Brownlee, who helped Ginebra win the Governors' Cup in 2016, 2017 and 2019, knows that the Bolts are motivated in their fourth championship showdown with the Gin Kings.
"Meralco is definitely motivated to get that first win and they deserved that win," Brownlee said. "They have been a great defensive team ever since. We expect them to come out."
"I just have to get a good look, keep shooting and be aggressive next game. We moved on and made adjustments for the next game," Brownlee added.
Allein Maliksi sparked the Bolts' offense in the first half by scoring 15 of his 22-point total in the period, before import Tony Bishop took charge in the second half by firing 14 of 20 points that went with his 12 rebounds. Cliff Hodge sank nine of his 17 points in the payoff period.
"I feel like they are going to give it their all, battle as hard as they can," Hodge said. "So the next game is big. We have to match their energy, weather the storm, be super aggressive and have that energy."
Despite being ahead in the series, Black downplayed league history which says that 60 out of 88 teams which won the first game of a best-of-seven series won the crown.
"The only thing I can say right now is I have been on the losing end so many times. I am just taking it one game at a time," Blask said. "So I'll be looking at the second game like 0-0. We have to get the second game and prepare just what we've been doing in the past."
After Meralco's Reymar Jose and Ginebra's Arvin Tolentino nearly came to blows on their way to the dugout, , Black said he can't imagine how exciting Game 2 would be.
Christian Standhardinger is expected to deliver another big game after scoring 20 points and 14 rebounds in Game 1. Scottie Thompson, who had a triple double of 19 points, 11 rebounds and 11 assists, is also a marked man in Game 2.
"It's going to be a collective effort from the other guys," Brownlee said.
There's still no clear update yet on the status of
Japeth Aguilar is a game-time decision as he continues to nurse a calf injury.