BARANGAY Ginebra San Miguel and Meralco collide head on for the second time in two years as they battle in a race-to-four Finals series for the Philippine Basketball Association (PBA) Governors' Cup starting Wednesday at the Smart Araneta Coliseum.
The Gin Kings won their series in pre-pandemic 2019, 4-1, and are hoping to repeat over an equally motivated Bolts side that obviously doesn't want to be on the losing end anew.
Ginebra's Tim Cone and Meralco's Norman Black have buried the past and are looking forward to a renewed battle between two blue-chip teams in the league.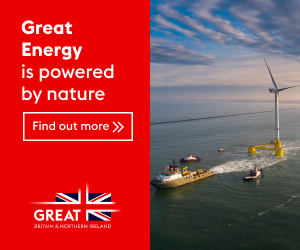 "Past is past, and we want to stay focused on what's right in front of us—that's the philosophy we want to bring all the time," Cone told Monday's face-to-face Finals news conference at the Novotel in Quezon City on Monday.
"We have really tried to change our mindset by not thinking that this is our fourth time [to face each other]," Cone added.
Both teams faced each other in the Finals thrice before—2016, 2017 and 2019—and Ginebra won all of them with resident import Justin Brownlee.
Black said that being in the Finals for a fourth time is a blessing for the Bolts.
"I don't control who we play against, you just try to get to the Finals," Black said. "So like I said, it's a blessing just to be here because this doesn't happen everyday, it doesn't happen often, and you'll never know when you're going to get back to the Finals."
"And it's okay that we're playing Ginebra again," he added.
Black's aware that in all their three losses to Ginebra in the Governors' Cup Finals has one common denominator: Brownlee.
"They're very consistent over the years particularly in this conference mainly because of their coaching, their local players, but more importantly because of Justine Brownlee," Black said. "He's been pretty much the leader of this Governors' Cup so it's going to be tough. He's seemingly reaching his peak just at the right time which he normally does."
Brownlee has been averaging 30.3 points, 11.2 rebounds and 5.4 assists in 17 this season, but more importantly, the intangibles that he brings for Ginebra make them a vaunted team.
The Gin Kings reinforcement exploded for 47 points with 10 rebounds, six assists, three steals and three blocks in 44 minutes of play when they eliminated NLEX in the semifinals.
Brownlee was instrumental in helping pull Ginebra from a sixth-seeded team in the quarterfinals and into the championship. But he downplayed his strength.
"No, it's just me going out and playing hard, I'm just doing everything to help the team win," said Brownlee, who's aiming to add a fifth PBA to the three Governors' Cup and one Commissioner's Cup (2018) that he owns.
Game 1 on Wednesday starts at 6 p.m. Games 2 and 3 will be at the Mall of Asia Arena while Game 4 will be back at the Big Dome.
PBA Commissioner Willie Marcial said that there's a possibility that if the series reach Game 7, it will be held at the Philippine Arena in Bocaue, Bulacan.