When it comes to tourist hotspots in the country, Antique is not exactly the first place that comes to mind. Traveling to the island was a challenge due to the rarity of flights, so people would often have to go through Iloilo and Aklan. But in recent years, the province has been gaining more attention thanks to its food and its famous weave—the Patadyong.
The Patadyong fabric originated from Antique and Iloilo. Originally worn as a skirt, it has since also been incorporated in daily wear, fashion accessories, and home decorations. It has also been gaining popularity and is becoming an icon of Antiqueño culture.
Antique's waterfalls and springs are also becoming more popular, bolstered by local airlines who are also providing limited flights to the province. One of the more notable waterfalls is the Bugtong Bato in Tibiao, where you can enjoy a Kawa Hot Bath. In this unique experience, you will find yourself inside a giant cauldron with firewood lighted under, soaking in hot water as you relax after a long hike. But if you're looking for something to cool down with rather than warm-up, another option would be the Malumpati Cold Springs.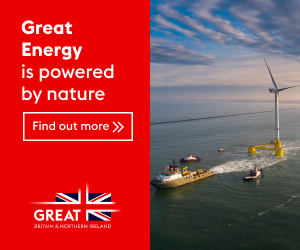 Antique also has a rich culinary history. Some popular Antique delicacies include the Lasaw (melted muscovado sugar stored inside a bamboo), Pako salad, Porbida (native chicken with alupidan leaves and coconut milk), and Tinuom nga makul (wild mushrooms with tomatoes, onions, ginger, and garlic—all wrapped in a banana leaf purse).
The Patuyaw is another interesting Antiqueño dish because it is both delicious and has a grim legend attached to it. It is said that those who cook the Patuyaw (fresh shrimp cooked in coconut milk with bamboo shoots) should not spill any of the dish from the pot. Otherwise, those who eat it might be choked by evil spirits.
Antique is indeed a gem that any tourist would want to visit. And, through the efforts of Antique Representative, and now senatorial candidate, Loren Legarda, we can better experience all of the province's culture. Through the bills and projects Legarda has created in her time as its congresswoman, Antique is now more accessible and more convenient to travel to.
As a culture and arts advocate, Legarda has been an ambassador of her home province of Antique and of indigenous Philippine cultures. As the principal author of the Philippine Tropical Fabric Law, she is often seen wearing clothes made of local textiles and weaves, with the Patadyong being a staple in most of her appearances and interviews. In her many visits to various parts of the country, she has highlighted the importance of the country's local fabrics. She has worked with many MSMEs to make sure that indigenous and women weavers have support, whether through equipment or finance, to keep creating their iconic cultural weaves.
Legarda also ensured that the country's local cuisines, including that of Antique's, is preserved and enriched. Back in 2020, she filed House Bill 10551, or the Philippine Culinary Heritage Act, which aims to protect and preserve the culinary heritage that has been passed on from generation to generation in this country.
Gone are the days when Antique was just another island in the Panay region. With its promising places and cuisine, Antique will surely make it to the list of places people will want to visit one day.