By Iñigo Lapuz
Abby Amaya stands hunched over her laptop in order to show the members of the Zoom call her and her husband's lovely dog, Zeppie. "You know, our dog is so meaningful. [Like] we're planning this tour right now and I'm tryna' convince him to take the dog on tour", as she points to Peter, her husband and bandmate.
As the band's unofficial mascot-slash-manager, the poodle is the figurative heart of the band Day & Dream, the musical union of Abby Amaya and Peter Frizzante. The happy fur-family are based in Asheville, North Carolina – a distinctive midpoint between Atlanta and Nashville– while being the newest-labeled seat at the Lilystars' talent table.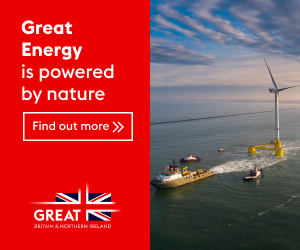 The husband-and-wife band is also coming out with their second studio effort and first album released under Lilystars Records, The Art of Remembering, an 11-track textural smorgasbord of precocious purples and blissful blues.
The couple were gushing over what had informed and influenced the new batch of tracks through the context of where they both came from musically, as well as the process of creating and finishing the tracks. Abby recounts her "sampol"-based Fil-Am upbringing, with her then-QC resident mother and Nueva Ecija hometown hero father. She gives us little tokens of memories as stories between her mother and lola and her father's fabled history as a child prodigy and sloppy romantic.
"Even if you have memories, it might also be good to shed those memories. But It's also important to maintain and remember them in a correct and meaningful way." For Peter, it was his upbringing and their meeting in New York City that informed his musical stylings, as well as the couple's mutual appetites and aspirations in music.
Their artistry is based on the sensitivity and sentimentality of memory, and as introverted as that may seem, Day & Dream are precious for it.
There are inflections of that time they met in New York–which has been referred to as a Holy Land for musicians and artists since time immemorial– on the new album, as instances of Asobi Seksu (Up All Night, Soft/Softer) and shades of Radiohead (Security Blanket) pop up every now and then.
Compared to their previous singles and relatively raucous debut effort "With Every Breath You Die", the band formula really comes into balance this time around. The instrumentals are more subdued and mingled together, thriving in balance.
"We've cut an album that's got a taste of everything; you've got your indie rock, a little bit of shoegaze, lil' bit electropop," Peter chimes.
The Art of Remembering is a focused culmination of memories, happy and harrowing, lathered in Peter's guitar-synth washes and frequent splashes of reverb and modulation. Buzzy clouds of synthesizers atop languid guitars and a driving rhythm section, all with Abby's delicately reserved vocal performances serving as the centerpiece. That's all in different flavors, paces, and portions on this new batch of songs.
You have mellower tracks like Separation Anxiety–a song which Abby has credited to Zeppie–coinciding with smoother cuts like Rabbit Hole and Security Blanket as the first salvo of tracks on the album. The new release has this specific brilliance and vibrance that's consistent on every track, which feels much like lifting a blanket off a speaker. For Art of Remembering, the faster and more energetic tracks like It's All Over Now and When You Wake are my personal favorites, as those keep me on my toes to see this band live one day.
Like every modern move, the seal to have Lilystars Records release the new album was done in a trans-pacific message window. As for the band's local affairs, they still have a tour and an album release to worry about. The Art of Remembering comes out on February 11, 2022 via Lilystars Records. Upon discussing further plans and concerns, Abby laments about the possible logistical nightmare that comes with bringing Zeppie on tour with them.