It's a love-hate world. And when hate rears its ugly head, it manifests itself in posts and comments on web and social media platforms. How can an individual (or organization) possibly protect himself from this hate and malice (or, perhaps, human error)?
Internet Removals (INR) specializes in removing false, harmful, defamatory, potentially illegal or personal information from Google, social media sites, community groups, web forums and websites around the globe. In this day and age of tech startups and dot-com-styled businesses, INR has achieved success by focusing not only on tech, but on human capital, and in both the way it works with its staff and clients.
The enterprise started as a small service company in Brisbane, Australia in 2011 and grew rapidly. Today, INR serves clients in over 51 countries and maintains offices in seven countries, the Philippines included. Building on a unique business model and benefitting from a multi-disciplined, diverse staff base has allowed its business to grow beyond borders and cultures.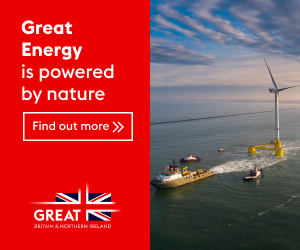 As digital platforms cross borders, new cultures and differing legal systems present problems. The "new normal" sees people hiding behind hat they see as the anonymity of the internet—and we now see comments, posts and articles that are breaking local laws across a number of statutes.
With not all feedback being honest, INR has addressed issues such as negative reviews, revenge porn, doxing, film piracy, counterfeiting, unauthorized social media pages, impersonation, scamming content and spam reviews.
A bad post or comment can erode a reputation that has taken years to grow. Successful businessman Warren Buffet is famously quoted as saying: "It takes 20 years to build a reputation and five minutes to ruin it. If you think about that you'll do things differently." This holds so true in today's online world and INR continues to work across social media platforms, search engines, review systems and websites to ensure that negative content is removed quickly and efficiently to protect clients.
INR offers its services to pretty much every internet user: from individuals to businesses, from one-person companies to multinational groups. If a third party is going say things about you, your company or your organization—good or bad things—these statements will be made through online channels such as social media, blogs or chat rooms.
A recent case in point saw a U.S. recreational vehicle company with offices in the Philippines being defamed on Facebook. With Facebook being one of the most popular platforms in use in the Philippines, any negative content has the potential to be seen by 88,000,000 people. In this case, INR was approached by lawyers for a nationwide company with respect to removing a Facebook page which had been set up in an attempt to defame their client. The offending business copied the company's logo and made 28 harmful posts about them, drawing considerable public attention.
The content in question was similar to hundreds of Facebook pages that INR has previously been requested to remove. The company was able to use its internal removals processes to act on this request and contact all of the relevant parties.
Within three hours, the INR team had disabled the page from Facebook. This level of success has been one of the reasons why legal firms have been using the company's services, as an alternative to the traditional court-based legal approach.
With a local team now active in the Philippines, clients can discuss their issues with male or female representatives in Tagalog, Bisaya and English. Based in Cebu, the Philippines team maintains the highest level of confidentiality and compassion as upheld by the Australian head office.