Publicly listed Sta. Lucia Land, Inc. (SLI) is aggressively beefing up its land banking activities with new acquisitions and joint ventures that could support its expansion plans.
In a disclosure to the Philippine Stock Exchange, SLI said its board of directors authorized the acquisition of 78.47 hectares of land located in key growth areas in Davao, Rizal, Laguna, Batangas, and Pangasinan. The board likewise gave SLI the green light to enter in new joint ventures, which will see the development of a total of 59.32 ha of land across Batangas, Cavite, Laguna and Rizal.
The board also approved for the company to tap credit facilities for up to P1.525 billion from established bank and financial institutions for strategic land acquisitions as well as ongoing and future project developments.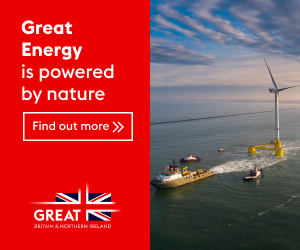 In particular, board resolutions had authorized SLI to obtain a credit line facility of up to P200 million from Unicapital Inc. and/or Unicapital Finance and Investments Inc.; a short-term loan facility of up to P300 million from several creditors also through Unicapital; a loan and/or other credit accommodations and facilities for up to P525 million from Union Bank of the Philippines; and a short-term loan facility for up to P500 million from several creditors through Amalgamated Investment Bancorporation.
SLI's continued expansion signaled its continued bullishness and confidence in the local real estate market, despite the difficulties dealt by this ongoing pandemic. Earlier this year, the company embarked on joint ventures and land acquisitions in key growth areas which also include Cavite, Rizal, Batangas, Bulacan, Laguna, Iloilo, Davao and Cotabato.
SLI has also shown resilience from the pandemic amid a highly challenging business landscape as it posted a 44 percent increase in net income to P1.84 billion in the third quarter, compared to the P1.28 billion it recorded in the same period last year.
According to SLI, the growth can be attributed to the 27 percent increase in gross revenues to P5.74 billion for the said period, from the P4.53 billion posted a year ago.
Total assets meanwhile rose to P50.59 billion while total equity grew to P19.42 billion as the company continues to plow back earnings to finance its growth plans. These earnings have also allowed the company to distribute cash dividends by yearend amounting to P327.85 million.
To date, SLI and its parent firm, Sta. Lucia Group, have already built more than 250 projects across the country. Having been in the business of building communities for 50 years now, the Sta. Lucia Group continues to provide Filipinos with a wide array of sound property investment options from world class golf courses and country clubs, the first commercial mall in the East, resort-themed communities, townships, lake developments, condominiums and condotels, offices, and commercial spaces, among others.