It was a night of elegance and sophistication, fulfilling, and fun.
That's the fitting description of the recently concluded fundraising event of The Medical City (TMC) South Luzon's Red Mask Gala: Runway for a Cause, held on December 1, 2021 at The Monochrome in Nuvali, Santa Rosa, Laguna in celebration of World AIDS Day.
Organized by a team composed of different departments and units led by the Hospital Infection Control and Epidemiology Center head, Dr. Mark Kristoffer U. Pasayan, the event featured 50 TMC South Luzon doctors, other healthcare professionals, and guests who walked the runway in their best outfits to help raise funds for the event's beneficiary Project Ribbon's Duyan: Cradling for Children with HIV program that aims to provide care and support to children with HIV in the Philippines and TMC-SL's YACAP (Young Adult Care Assistance Program).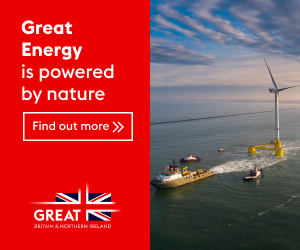 The group included Santa Rosa City Mayor Arlene Arcillas with Dr. Jesus Julio Ancheta, TMC South Luzon Chief Medical Officer as her escort; TMC South Luzon Chief Operations Officer, Dr. Jose Enrico, and spouse, Mrs. Christine Juliano; Dr. Maria Gina Nazareth, president of Philippine College of Physicians Foundation, and the doctors and staff of TMC South Luzon.
One of the event highlights was the official launch of TMC South Luzon's CREST (Center for Reproductive Health and STI Treatment), a DOH-accredited facility where linkages, diagnosis, treatment and continuum of care and support for people with HIV are provided.
The event also featured live performances from the talented singing staff of TMC South Luzon and the children from Duyan. The turnover of the cheque donations to the beneficiary wrapped up the program.
"This event is held in celebration of World AIDS Day and to raise funds to help provide care and support to children with HIV. It aims to focus our attention on a medical and social affliction, a lot of members of our society are still uncomfortable with. People with HIV-AIDS are often burdened with its stigma and often suffer from discrimination. We hope that, with continued public education, more will realize that HIV patients are like any other member of society who deserve the understanding, care and support for their disease," says Dr. Cesar Ramon G. Espiritu, TMC South Luzon President and CEO in his virtual message during the program.
All participants of the event are fully vaccinated. Face masks were removed only during picture taking.