Inspired by the true story of handicapped Japanese boxer, Naozumi Tsuchiyama, HBO Asia Original's Gensan Punch is the story of an athlete who defied all odds to realize his dream of becoming a professional boxer.
In the film, the lead character Nao Tsuyama travels to the Philippines to find the so-called Gensan Quarter of General Santos City, the hometown of legendary boxing champions like Rolando Navarette, Nonito Donaire and of course, Manny Pacquiao.
Directed by acclaimed filmmaker Brillante Mendoza who directed the film from a story and screenplay by longtime collaborator Honee Alipio, Gensan Punch is based on an idea first suggested by Okinawa-born actor Shogen, who plays the lead role and who in real life, is a friend of Tsuchiyama and aware of his inspirational journey.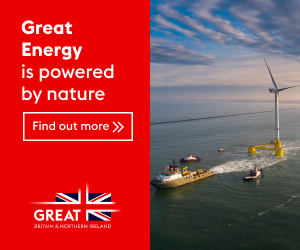 In a recent interview with BusinessMirror and other media, Mendoza admits that although movies involving sports is not a genre he's usually identified with, he was drawn to the project, not because of boxing but because he "wanted to focus more on (the protagonist's) journey as a disabled athlete…his skills rather than his physical circumstance."
Like most of his films that focus on Filipino stories and culture, Mendoza said he also wanted to highlight why GenSan has become a popular training ground for boxers worldwide in the wake of the successful careers of Navarette, Donaire, and Pacquiao. "We Filipinos should be proud of the fact that we have the best trainers in GenSan. This film is also a way of paying tribute not only to the boxers and trainers but also to the place where most of the great boxers of the Philippines come from."
Filmed in both the Philippines and Japan, Gensan Punch's stellar cast also includes Ronnie Lazaro (Affliction; Manila Kingpin: The Asiong Salonga Story), Kaho Minami (Dream Street; Hotaru), Beauty Gonzales (The Heiress; Angelito: Batang Ama) and Vince Rillon (3pol Trobol: Huli Ka Balbon!; Ang Probinsyano).
Gensan Punch was one of two winners of the prestigious Kim Jiseok Award handed out at the 26th Busan International Film Festival held in October. The award was given to films reflecting the contemporary standing of Asian cinema. The film also screened at the "Gala Selection (Non-Competition) of the 34th Tokyo International Film Festival which ran from October 30 to November 8, 2021.
From his first film Masahista which went on to win the Golden Leopard (Video Competition) at the 2005 Locarno International Film Festival, Mendoza went on to become the first Filipino to win the Best Director award at the 2009 Cannes Film Festival for Kinatay. He also received the rank of Chevalier (Knight) of Order of Arts and Letters – one of France's highest awards given to people with significant contributions to the fields of art and literature.
Because of his distinct knack for telling uniquely Filipino stories with universal sensibilities, Mendoza's work in the world of film has received awards and nominations in major competitions in Venice, Berlin, Cannes, San Sebastian, Cairo, and more.
Produced by Takahiro Yamashita and Krisma Maclang Fajardo and executive produced by Brillante Ma. Mendoza, Simon Crowe and Fumie Suzuki Lancaster, Gensan Punch can be streamed and downloaded only on HBO GO starting December 16.
Enjoy other martial arts shows such as the six-movie Rocky franchise, Tom-Yum-Goong, Ong-Bak, and the HBO series Warrior now on HBO GO. Subscribe to HBO GO online at www.hbogoasia.ph or the mobile app via the App Store or Play Store on your device for as low as ₱99.70/month. Or access HBO GO via Cignal, Globe and Skycable. HBO GO is also available on Android TV, Apple TV, LG TV and Samsung Smart TV – and comes with AirPlay and Google Cast functionality.