FORMER Malacañang spokesperson Herminio "Harry" Roque Jr. endorsed the presidential bid of Partido Federal ng Pilipinas (PFP) standard-bearer Ferdinand "Bongbong" Marcos Jr. in the May 2022 elections.
In a November 25 letter to PFP chairman Marcos, Roque, a staunch defender of President Duterte, endorsed the presidential aspirant and aired his desire to accept his adoption by PFP as guest candidate for senator.
The BBM-Sara Uniteam, an alliance among PFP, Lakas-CMD, Pwersa ng Masa and Hugpong ng Pagbabago, is fielding a Marcos-Sara Duterte tandem, both leading by a wide margin in presidential and vice presidential formal (methodological) and face-to-face man-on-the-street surveys nationwide.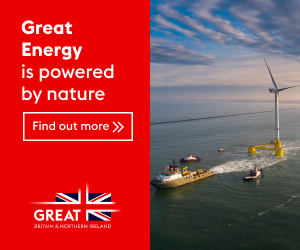 "Unity will make our country strong and stable. Let us not allow ourselves to remain divided by partisan politics before, during the campaign and after we have already installed new leaders in our government," Marcos said.
Roque served as congressman, law professor and human rights advocate. He was tapped as Palace spokesperson from 2017 to 2018 and was reappointed in April 2020 until his resignation last November when he officially filed his certificate of candidacy for senator.
All 44 Cebu mayors back Uniteam
Meanwhile, 44 local chief executives from the Province of Cebu have endorsed the BBM-Sara Uniteam as their official bet in the upcoming 2022 national elections.
Marcos Jr. and Sara Duterte were in Cebu on Friday as guests of the League of Municipalities of the Philippines (LMP) at their regional planning conference.
"In behalf of all the 44 mayors of the province of Cebu, particular to the mayors of the 5th district, as well as my fellow mayors in the Visayas, for whom I am the national vice-president, we hereby express our unequivocal support to you, for your candidacy and we will do everything in our power to ensure an unequivocal victory in the coming elections," LMP-Cebu Chapter President Mayor Christina Frasco said.
The endorsement came a day after Partido Federal ng Pilipinas (PFP), Lakas-CMD, Hugpong ng Pagbabago (HNP), and Pwersa ng Masang Pilipino (PMP) forged a four-party grand alliance to support the BBM-Sara Uniteam.
Marcos thanked the Cebu mayors for supporting him and Inday Sara.