Since returning to the Philippines to set up his own clinic at Centuria Medical Makati last year, US-trained integrative medicine physician and certified nutrition specialist Dr. Joel Lopez, has been advocating for a holistic approach towards overall wellness.
Just last September, Doctor JLo, as he is more fondly referred to by his patients, made headlines when he suggested other ways in which people can raise their defenses against the dreaded Covid-19 virus. As everyone is not fit to get vaccinated, Lopez stressed the need to "strengthen the body's immune system through supplements and the basic things in life such as having a good diet, getting enough sleep and sunlight, exercising, and stress reduction."
Now Doctor JLo has shifted his focus on combating the effects of a natural process no one is exempted from—aging. As our body begins to show signs of getting old including health issues and chronic conditions, Lopez has launched his Vitale line of food supplements designed to minimize and to a certain extent, even delay the effects of aging.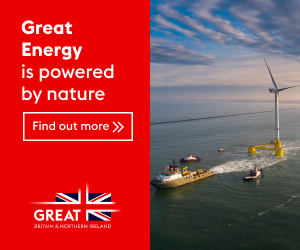 Regarded as an expert in biological, preventative, age management, and regenerative medicine, Lopez is also formally trained in holistic treatments of chronic degenerative diseases and age-related disorders.
In developing the Vitale food supplement line, DoctorJLo has partnered with Studio 26's CEO and President Princess Consing, and Principal Architect and Managing Director Geefy Evangelista.
Consing says Vitale is now "available here in the clinic and will be available on online platforms very soon. We have yet to announce it as we are still discussing the terms and other negotiations. [But, yes] we are also open to resellers because, as much as possible, we would want Vitale to be available nationwide," she said.
Doctor JLo added that in addition to resellers and partner stories, medical practitioners will also be encouraged to recommend the proper supplements to their respective patients in accordance with their specific health conditions.
Natural ingredients key to combating effects of aging
Lopez's Vitale line has a total of six supplements namely, Contour, Flush, Rich, Forte, Erexia, and Core 8C. Lopez himself personally handpicked the natural ingredients and created the formula of each brand to better zero in on the root causes of aging.
Vitale Contour contains Caralluma, Garcinia Cambogia, green tea, and flax seeds. These are ingredients known for their role in weight loss and appetite suppression. Contour, in particular acts as a natural and healthy supplement that helps in achieving one's dream physique.
Vitale Flush, on the other hand, contains chlorella and spirulina that are known for removing toxins that cause damage to the cells while Vitale Rich uses several natural ingredients with antioxidant properties that help keep prevalent ailments and diseases at bay in combination with proper and balanced nutrition.
Doctor JLo developed Vitale Forte using the most powerful natural antivirals available with a combined efficacy that will make it extremely difficult for pathogens to penetrate the immune system.
Erexia is ideal for men and women who want to maintain their vigor and vitality even as they start to approach their first half-century. As hormonal imbalance is common with aging, Erexia addresses this issue with its ideal combination of Tongkat Ali, puncture vine, L-arginine, and horny goat extract.
Finally, there's Vitale Core 8C, a supplement that consists of Camu-Camu berry extract that is known for its substantially high levels of vitamin C. as well as eight essential elements that allow the body and cells to fully absorb nutrients.
Even though Vitale supplements are designed to combat the effects of aging, they're also ideal to help prevent other diseases including, yes, Covid-19.
Lopez says that Vitale Forte and Vitale Core 8C, in particular, have antiviral properties that effectively boost the immune system.
Even as Lopez and his partners are very pleased with the recent launch of Vitale, they are still in the process of developing more health solutions for more people. During the event, Consing also revealed that the Lopez, M.D. Medical Group Inc. has other pending collaborations with other clinics such as Shinigawa, the world's largest LASIK surgery provider and Japan's leading chain of aesthetic clinics, and Seiryu Pharmacy.