All the Marriott hotels in the Philippines unites for a Virtual Christmas Tree Lighting on November 4 at 6 p.m. via Facebook Live. Nothing can stop the festive celebration and adding to the excitement are staycation and buffet vouchers to all five hotels for giveaway!
Welcome the festive season at the comforts of your home or anywhere you are. Just visit each hotels Facebook pages, sit back, discover all exclusive offers for the holidays, and get a chance to receive exciting giveaways. Apart from the festivities, all five hotels continues to give back to the community. Manila Marriott, Sheraton Manila, and Courtyard by Marriott Iloilo curates a Charity Hamper—a plush robe and towel set complete with a sustainable tote bag. The proceeds from this initiative will help support Save the Children Philippines' Project ARAL (Access to Resources for Alternative Learning), a program to help children from low income families and those with disabilities to access alternative learning platforms. In addition, Goeran Soelter, General Manager of Clark Marriott and the Chairman of the Marriott Business Council Philippines invites everyone to join Run to Give, the annual virtual charity run that aims to raise funds for the Marriott Associate Welfare Fund and the said beneficiary.
Apart from Save the Children, Courtyard Iloilo has partnered with SOS Children's Village and has opened their doors as a drop off point for donations for more than 100 children in the community. Meanwhile, Sheraton Manila Bay has partnered with World Wide Fund where for every purchase of their Sheraton Luxury Hamper you get to adopt a Signature Panda Plushie and support the organization's nature conservation projects. They also have Plantable Cards of Care embedded with seed in which all the proceeds will go to Barangay 699 Children Fund and Aurora Quezon Elementary School, and lastly the Sheraton CommuniTREE, a tree-planting project where donations go to their reforestation and biodiversity efforts.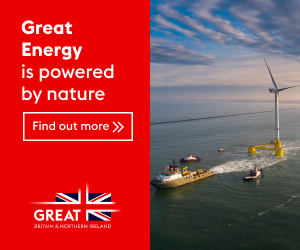 Though the event will be held virtually, guests definitely will be up on their feet for surprises and giveaways! Tune in during the tree lighting event and you might just be the lucky recipient of an Overnight Stay at Deluxe Suite with breakfast for two at Manila Marriott, Overnight Stay at Loft Room with breakfast for two at Sheraton Manila, Overnight Stay at Deluxe Room with breakfast for two at Clark Marriott, Two-night Stay at Deluxe Room with breakfast for two at Courtyard by Marriott Iloilo or Pre-dinner cocktail for two at Sheraton Manila Bay.
For more information visit the hotels official websites or follow their Facebook, Twitter, and Instagram pages at Manila Marriott and @manilamarriott, for Sheraton Manila Hotel and @sheratonmanila, Clark Marriott and @clarkmarriott, Courtyard by Marriott Iloilo and @courtyardbymarriottiloilo, and Sheraton Manila Bay and @sheratonmanilabay.