THE number of reported casualties as well as damage to farmlands from Severe Tropical Storm Maring has swelled, government officials reported last Sunday.
According to the latest government report released on October 17, the damage caused by the onslaught of Maring to farms in eight regions is nearing P2 billion with over 60,000 farmers affected.
The Department of Agriculture (DA) said farm losses due to the typhoon have reached P1.87 billion with 60,195 farmers affected.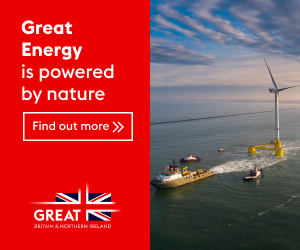 The losses were recorded from 69,868 hectares of agricultural areas damaged in Cordillera Administrative Region, Ilocos Region, Central Luzon, Mimaropa, Bicol Region, Western Visayas and Soccsksargen. Maring caused a production volume loss of about 91,407 metric tons (MT).
"Affected commodities include rice, corn, high value crops, livestock and fisheries, and irrigation and agri-facilities. These values are subject to validation," the DA Disaster Risk Reduction and Management Operations Center said in its Bulletin 9 released on Sunday morning.
It added that the DA's regional field offices (RFOs) are conducting assessment and validation of damage and losses brought by the storm in the agri-fisheries sector.
The National Disaster Risk Reduction and Management Council (NDRRMC) said its data revealed the storm's damage to agriculture products has hit P2.173 billion.
Casualties increased
THE NDRRMC also reported an increase in casualties and damage to infrastructure after Maring made landfall six days ago.
Casualties climbed to 40 people as of Sunday while several areas in Northern and Central Luzon remained flooded.
Of the 40 casualties, the NDRRMC said 23 have been validated while 17 are undergoing official confirmation. At least 16 people are still missing while three others were injured.
The province of Ilocos Sur, which recorded its worse and widest flooding in years, recorded 14 deaths, followed by Pangasinan with seven and Benguet with nine.
While it has been days since Maring left the country, at least 25 areas in Regions 1 and 3 are still flooded while four areas, still in Region 1 are still without communication.
At least 27 cities and municipalities and eight other cities and towns have remained without power and water respectively, but maintenance personnel are working to restore them.
The NDRRMC said Maring's damage to government projects has reached P1.056 billion aside from a total of 7, 399 houses that were totally and partially damaged in Southern, Northern and Central Luzon and in Caraga, which covers the provinces of Agusan del Norte, Agusan del Sur, Surigao del Norte, Surigao del Sur and Butuan City.
According to the NDRRMC, Maring affected 155, 156 families or 611, 705 individuals in Regions 1, 2, 3, 4-A, 4-B and 6 and in Caraga and the National Capital Region.
Projects, production
THE DA's latest assessment showed the rice sector remained the worst hit sector as it accounted for 72.26 percent of the total estimated damage and losses.
The rice sector has recorded P1.4 billion in losses to date with 60,154 hectares of farms affected and an estimated volume loss of 77,258 MT, according to the DA.
The DA said the storm's damage to the corn sector has reached P144.9 million with a volume loss of 8,624 MT from 7,830 hectares affected.
The DA added that the fisheries sector has recorded P110.1-million worth of losses with 1,736 fishermen affected. The DA said it has also recorded P140.6-million worth of damage to various irrigation and agriculture facilities, including diversion dams, small water irrigation projects and communal irrigation.
High value crops (HVC) farmers, on the other hand, have reported an income loss of nearly P80 million as 5,526 MT of their produce were damaged from 1,883 hectares of land.
The typhoon's damage and losses to the livestock and poultry sector has reached P42.4 million as Maring affected 19,515 heads of chicken, cattle, swine ,carabao, horse, goat, duck, sheep, turkey, rabbit and geese.
Program response
THE DA said it will provide P1.5-billion worth of interventions and assistance to the affected farmers and fishermen by Typhoon Maring.
The interventions include the following: P172-million worth of quick response fund to rehabilitate affected areas; P296-million worth of free seeds (rice, corn, assorted vegetables); P19-million worth of fingerlings; and, P1-million worth of drugs and biologics for livestock and poultry.
The DA added that the affected farmers may tap the P650-million worth of emergency loan credit offered by the Agricultural Credit Policy Council (ACPC). Furthermore, the Philippine Crop Insurance Corp. (PCIC) will indemnify the 44,208 affected farmers in CAR, Regions I, II, III and Mimaropa worth P370 million, according to the DA.
"The DA will continue to coordinate with concerned NGAs, LGUs and other DRRM-related offices for the impact of "MARING," as well as available resources for interventions and assistance," it said.