A thriving center
Once a rural settlement known for its residential and industrial structures, Pasig has, over the years, transformed into a highly-urbanized city brimming with multiple retail, wellness, dining and entertainment options.
Propelled by a dynamic and transparent local government, Pasig has also attracted a slew of business investors, allowing its bustling commercial and leisure activities in recent years amid its thriving economy.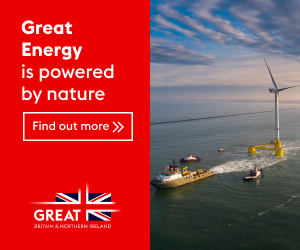 For these reasons and more, Pasig is an ideal address for those looking to have convenient access to just about everything, given its close proximity to Quezon City, San Juan, Mandaluyong, Taguig, Makati and Rizal Province.
Pasig also offers a wide array of retail options to visit. For starters, those looking for the best deals and surprising finds will enjoy buying essentials at the Pasig City Mega Market and SM Megamall. Those who prefer premium and luxurious items will find them at the more upscale commercial centers like Ayala Mall's the 30th, Shangri-La Plaza, and The Podium. Finally, self-proclaimed foodies or those who simply enjoy good food will do well to pursue their gastronomic adventures in the Kapitolyo area.
Pasig residents are also covered by major institutions that provide basic services, among them St. Paul's College of Pasig and The Medical City which provide quality education and first-rate medical care, respectively.
Newly-opened BGC-Ortigas Link opens up a whole new world
Pasig's location now offers even more convenience with the opening of the BGC-Ortigas Link.
Also known as the Santa Monica–Lawton Bridge and/or the Kalayaan Bridge, the Bonifacio Global City–Ortigas Link Bridge is a four-lane, two-way bridge across the Pasig River that connects Lawton Avenue in Makati to Santa Monica Street in Kapitolyo, Pasig.
Designed to decongest nearby thoroughfares like EDSA and C5, it aims to cut travel time between Taguig and Ortigas from roughly 30 minutes (up to one hour), to approx 12 minutes. Since the completion of its key component, the Kalayaan Bridge, has been opened to the public since last June (but is currently passable to light vehicles only).
The opening of this road link highlights Pasig's centrality, as it provides a gateway to more retail and commercial options in Bonifacio Global City. Those looking for new food finds should be delighted to find more culinary adventures at BGC's Serendra, Bonifacio High Street, and Central Square, among others, which showcase even more specialty shops to discover.
Pet owners, in particular, will also take pleasure in walking their pets along the BHS area where they are freely allowed. There are indeed numerous "just a bridge away conveniences" waiting to be explored.
The Portico Advantage: Getting there within minutes
One particular community that has greatly benefitted from both the booming flourish of Pasig City and the convenience offered by the BGC-Ortigas Link is Portico, a mixed-use district of both high-rise residential condominiums and low-rise townhouse clusters.
Enhancing an already ideal lifestyle, this link makes BGC within easier reach of present and future Portico residents, as just about everything one needs is within close proximity.
Designed to reimagine city living through a unique urban courtyard sanctuary, Portico is located in the quiet side of Ortigas which also makes it ideal for those who thrive and enjoy a more laidback lifestyle amidst Pasig's bustling atmosphere.
Portico's vibe is characterized by residential communities surrounded by a generous amount of urban green spaces. Its central courtyard, play area, and multipurpose court allow ample opportunities for interaction. Portico's essential amenities provide access to various conveniences, even as it also offers the occasional breathers from one's fast-paced lifestyle in the big city.
With 60 to 70 percent dedicated to open, breathable spaces, Portico also offers its own retail options at the future Shoppes at Portico, affording residents a safer, more convenient retail experience right within its premises.
Owned and operated by Alveo Land, Portico is the choice residential haven in Ortigas, standing out with its masterplanned design of shared courtyards and gardens conducive for personal and community development.
For more details on Alveo's Portico at Ortigas, visit www.alveoland.com.ph.