Based in Hamburg, Germany, David Bay is an indie disco artist who recently released a remarkable cover of the Joy Division's "Love Will Tear Us Apart."
Bay, who considers the acclaimed English band as one of his favorites, was first exposed to the post-punk classic when he was only 4 and through his dad, who he describes as a "super music enthusiast."
"Joy Division became my favorite band especially after I saw Anton Corbjin's 'Control,' which was a film about lead singer Ian Curtis," he shared during a recent interview with SoundStrip.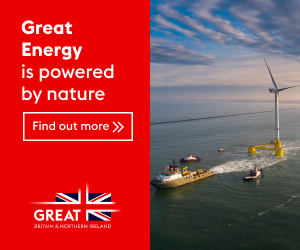 Doing his own version of "Love Will Tear Us Apart," however, was not something David has planned all along, even when he started pursuing a career in music at the age of 13 and became a member of band that "played gigs all around Europe and toured the US."
"Covering 'Love Will Tear Us Apart' was an accident. The night before I went to the studio, I saw the movie Donnie Darko where it was prominently featured. So I thought it was funny that I do my own version but it turned out so well, I just kept going and turning it into disco gave it a whole new perspective," David pointed out.

In covering the song, David is very much aware of the tragic circumstances behind "Love Will Tear Us Apart" as well as of the man who wrote and sang it. Evoking the mental state of Ian Curtis and the turbulent relationship he had with his wife, David's personal appreciation of the song runs on a much deeper level.
"First, it sounds happy and uplifting but when you listen closely to the lyrics, it's not happy at all. The lyrics are super depressing but what I could relate to the most is the part that "when routine bites hard and ambitions are low…" When one is stuck in a relationship and the different expectations of two people don't match, that is something I have experienced and could very much relate to," he noted.
David's own take on the song is something that he describes as "depressive, melancholic disco."
"While the original is much faster, my version is a lot slower since I'm a DJ and I do disco. I tried to make it more funky, added dreamy chords and a less steady, acid synth line but I also used the same harmonies," he further added.
With no less than former Joy Division members Stephen Morris, Bernard Sumner and Peter Hook giving their stamp of approval, it's no surprise that David's analog meets digital and retro meets modern approach towards "Love Will Tear Us Apart" is reminiscent of the synth heavy stylings of New Order, Sumner's band that succeeded Joy Division after Curtis' untimely demise.
Since its release early this month, David's compelling recording has gained steam and continues to garner critical acclaim. Assuring us that "Love Will Tear Us Apart" is no fluke, David assures us that we will hear more of him in the coming months. While he laments that the ongoing pandemic has hampered his mobility and limited his desire to party and meet new people, it did help him become more productive in the studio.
"When the lockdown was imposed here in Hamburg, I couldn't go out after 9 in the evening and I missed not being able to meet new people. It's good that I have a studio where I can listen and work on my music. if I don't have music to work on, I would have gone crazy," he mused.
"So far, I've done a few remixes that are coming out, I'm super ready to do more and really hoping I could do a full length album. When this is all over, I'd love to travel again, go to Paris, London and even Manila, meet talented people and collaborate with them," he cocluded.
Released by Zissou Records, David Bay's "Love Will Tear Us Apart" is now available in major streaming platforms.