Publicly listed companies (PLCs) will have an additional requirement to submit to the Securities and Exchange Commission (SEC) come 2023. In addition to submitting their Annual Reports, these companies will also need to submit their Sustainability Reports.
This was disclosed by SEC Commissioner Kelvin Lester K. Lee during BusinessMirror's Coffee Club online forum titled "Sustainability Reporting: Sustaining the Sustainable." Lee explained that sustainability reporting compliance by that time would align the Philippines internationally as sustainability reporting is already mandatory in countries like Thailand, Singapore, Malaysia and Indonesia.
"We also want to introduce the same requirement to all types of corporations, meaning expanding it beyond publicly listed companies on a comply or explain basis," he said. "And then later on, much, much later on, we want to adopt a mandatory approach to sustainability reporting for all types of corporations."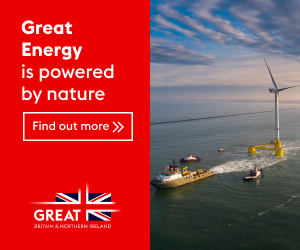 Globally accepted standards
Sustainability reporting is an organization's practice of reporting publicly on significant economic, environmental and/or social impacts, in accordance with globally accepted standards. These disclosures enable organizations to measure, understand and communicate their EESG (economic, environmental, social and governance) impacts
In recent years, much emphasis has been placed on companies to provide greater disclosure and transparency not only on financial matters but on non-financial and sustainability issues as well. Companies' stakeholders now give greater attention to how businesses impact the economy, environment and society and the way corporations respond to sustainability challenges, in addition to financial challenges, determines their long-term viability and competitiveness.
Consequently, sustainability reporting has emerged as a common practice for companies globally. In fact, 93 percent of the world's largest 250 companies and 75 percent of the top 100 companies in 49 countries report on sustainability.
Growing clamor
The need to promote sustainability reporting to Philippine companies served as the impetus for SEC to include Principle 10 in the Code of Corporate Governance for Publicly-Listed Companies stating that companies should ensure that material and reportable non-financial and sustainability issues are disclosed.
"In short, the clamor for ESG disclosure and sustainability reporting was very real. This led the Corporate Governance and Finance Department at the SEC to draft the sustainability reporting guidelines for PLCs and we issued it in 2019," Lee said.
He also pointed out that "there's a positive correlation between good sustainability practices on one hand and business profit and financial returns on the other."
Quoting a study conducted by the University of Oxford, sound sustainability standards lower the cost of capital by 90 percent. Solid ESG practices result in better performance by firms by 88 percent. Additionally stock price performances are positively influenced by good sustainability practice by 80 percent.
Salient points
As to SEC's sustainability reporting guidelines, Lee highlighted three salient points. The first is the comply and explain. This feature is supposed to give PLCs enough time to determine what is considered significant and if they are going to determine the material impact, collect data and provide explanations if they do not have data.
"In other words, rather than sending out binding laws on our part with a one size fits all rule, government regulators like SEC, instead of sending out a code or principle which listed companies may either comply or if they cannot comply, the explain to us publicly why they cannot or do not do it. It's more a disclosure regime in other words," he said.
Secondly, Lee said the guidelines also provide for a sustainability reporting template which will be submitted together with the company's Annual Report. The third feature is that if PLCs fail to attach the sustainability report to the Annual Report, the PLCs will be subjected to the penalties that SEC set out for incomplete Annual Reports.
As a result of their work on the sustainability reporting guidelines, SEC was recognized for their efforts by the United Nations Trade and Development. Earlier this year, SEC also received the 3G Advocacy and Commitment to Corporate Governance Award from the Cambridge International Financial Advisory because of "good governance vision including sustainability reporting guidelines."
High compliance rate
In terms of compliance, Lee was happy to report that there was a very good compliance rate among PLCs. For the 2019 reports which were submitted in 2020, there was a compliance rate of 90.4 percent. For the 2020 reports, which were due last June 1, 2021, there was a compliance rate of 91.07 percent, a far cry from the 2017 KPMG survey which noted only 22 percent of the PLCs published sustainability reports.
"That was circa 2017 when the report was issued and you can see that there was a massive jump. We are now at 90 plus percent compliance rate consistently and I am very happy about this," he said.
To help prepare PLCs for the mandatory submission of Sustainability Reports, Lee said SEC wanted to help them identify and manage their EESG risks and opportunities.
"We want to help them improve their non-financial performance. We want to provie them with a mechanism that would allow PLCs to communicate with stakeholders and we want them to be able to measure and monitor their contribution towards the UNSDG [United Nations Sustainability Development Goals]," Lee said.
He emphasized that compliance with these guidelines should not just be for mere compliance on paper. It should be seen, he said, as a continuing obligation to build a sustainable community for our future generations.
"We are hoping at the SEC that more and more of our PLCs in the Philippines, if not all PLCs, will comply and report. After all, sustainability is everyone's responsibility," he said.