The Philippines will once again join the China International Fair for Investment and Trade (CIFIT) 2021 as Guest Country of Honor from  September 8 to 11, 2021 in Xiamen, China. 
"For the second year in a row, the Philippines is once again given the distinct recognition as CIFIT's Guest Country of Honor in 2021 to showcase the best of our country as a leading investment destination," Trade Secretary Ramon M. Lopez said in a video message. "This recognition is not surprising, given that the Philippines and China share a long and rich history steeped in both culture and trade." 
CIFIT is China's only international investment promotion event aimed at facilitating bilateral investment and the largest global investment approved by the Global Association of the Exhibition Industry. With the theme "Introducing FDI" and "Going Global," CIFIT 2021 focuses on domestic and international opportunities for trade and investment promotion and cooperation.  In 2020, the Philippines organized a National Pavilion to showcase the investment and trade opportunities in the Philippines. With the theme "Partner Philippines," the pavilion highlighted the inherent capability of the Philippines to adapt to the rapid changes in the global business landscape and emphasized the advantages of partnering with Filipino businesses across all sectors.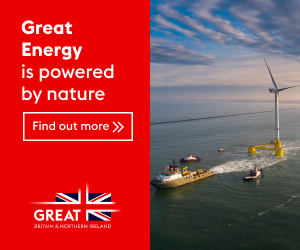 Last year, 14 private and public entities from the Philippines participated as exhibitors in CIFIT, including five Investment Promotion Agencies: Bases Conversion and Development Authority; Authority of the Freeport Area of Bataan; Zamboanga City Special Economic Zone Authority; Board of Investments; and the Philippine Economic Zone Authority. 
They were joined by seven representatives from the private sector: Science Park of the Philippines, Inc.; BDO Unibank, Inc; The Philippine Silk Road International Chamber of Commerce; Philippine Chamber of Commerce and Industry; Filipino-Chinese General Chamber of Commerce; MegaWorld International; and AboitizLand. Lastly, Davao City Investments Promotions Center and the Department of Agriculture – Office of Agricultural Counsellor in Beijing (DA-OAC) participated as exhibitors.
This year, the Philippine participation to CIFIT 2021 is anchored on the Make It Happen in the Philippines investment promotion campaign and focuses on seven key sectors: manufacturing; hyperscalers; innovation and digital technologies; agri-business; real estate development; renewable energy; and infrastructure. The campaign is based on the Make It Happen attitude of the hardworking and adaptive Filipino workforce that makes the country an attractive investment destination to the global audience.
"More than offering a one-stop-shopping service for multilateral investment cooperation, CIFIT will help you to select from the widest range of investment projects and business partners from around the world," Lopez added.