TOKYO—One gold, two silver and one bronze medals. The best performer among Southeast Asian Games countries.
Ranked No. 49 in terms of golds won on the medal tally board and No. 40 in total medals earned among 205 of the 206 member countries of the Olympic movement.
Ninth place among Asian countries also based on gold-medal harvest.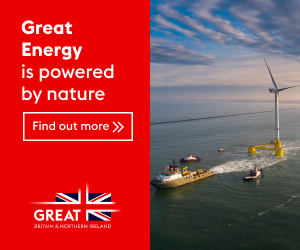 Nineteen athletes, all, except four, are no older than 25 years old.
What more could you ask for?
"This is the best ever Philippine team that's been assembled for the Olympics," Rep. Abraham "Bambol" Tolentino, president of the Philippine Olympic Committee, told the last virtual press conference organized on the eve of the team's departure for Manila on Sunday morning.
"We carried the momentum of the Jakarta 2018 Asian Games and the 2019 SEA Games when we won the overall title," added Tolentino, referring to the 4-2-15 gold-silver-bronze haul from Jakarta and the amazing 149-117-121 harvest in the SEA Games the country hosted.
"And this team will be ripe for more medals in Paris 2024," added Tolentino, referring to the next Olympics the French capital is hosting in three years.
Hidilyn Diaz lifted two Olympic records in women's -55 kgs of weightlifting to end close to a century's wait—97 years to be exact since Paris 1924, before the Philippines won its first gold medal in the Olympics.
Nesthy Petecio and Carlo Paalam, both with extremely humble beginnings when they first wore gloves, contributed a silver medal each from boxing—Petecio in women's featherweight and Paalam in men's flyweight.
The celebrated Eumir Felix Marcial added a bronze also from boxing—he lost in the men's middleweight semifinals to a Ukranian who boxed like Ivan Drago in the classic boxing movie series "Rocky"—and the campaign was complete.
Mission accomplished. Done with a flourish. The best ever. Name it.
Back home, Filipinos were again united behind sporting excellence in very much the same way as Manny Pacquiao did several times in his illustrious professional boxing career.
But after the smoke of battle cleared with Tokyo emerging equally successful and satisfied in parrying criticisms and pessimism in hosting an Olympic edition amid the Covid-19 pandemic that doesn't want to go away, the vision is now on Paris 2024.
"All these athletes will be taken care of, their training will continue, all with a focus on Paris 2024," Tolentino said. "But the herd includes even those who went through the stringent Olympic qualifiers, but didn't make it here."
Diaz, now a guaranteed millionaire more than 50x over with the overflowing of incentives in cash and in kind, remains potent for Paris, she'll be only 34 by then.
Petecio will only be 32 in 2024, definitely packed with more aces in her gloves and an even flaming desire to win that gold she missed snatching in Tokyo. Same through with Marcial, who looks at Paris as motivation in his boxing career that would pendulum to the amateurs and the pros in the next three years.
Paalam? God, this kid has big dreams.
"I want to get the gold in Paris, God permitting that I remain strong and confident," Paalam told the same virtual press conference which he joined with Marcial along his side.
Paalam's rugs to riches story is, yes, true to life.
"I was a scavenger when I was young, digging through trash, looking for something that I can sell and bring food to my family," he said, his eyes turning teary.
Then the conversation went to his coach, Elmer Pamisa, a many time national boxer. Their story is not only for the books, for the movies, too.
"I kept on telling everyone that Carlo, when I first saw him when he was 10-11 years old, will win an Olympic medal. And look at what he did," said Pamisa, turning more than two dozen participants in the press conference misty eyed.
The emotions didn't end there as Paalam went on to acknowledge Pamisa as a second father.
"Coach Pam [Pamisa] was and will always be a father to me. He picked me up from nothing. He took care of me like I'm his son," Paalam, already in tears, said. "When I feel pain, he makes sure I am relieved of pain."
Paalam again took time to refer to his silver medal, made from scraps from discarded electronic gadgets, as a symbol of his humble life.
Back to the future.
"The non-medalists on Team Philippines have all the motivation to continue training," Tolentino said. "The POC will see to it that there won't be any interruption as they prepare for Paris."
The Filipino athletes in Tokyo, who competed in 11 sports on the Olympic program, will have more experiences and training come 2024.
The honor roll: Elreen Ando, 22 (weightlifting); Irish Magno, 30 (boxing); Carlos Yulo 21 (gymnastics); Yuka Saso, 21, Bianca Pagdanganan, 23, and Juvic Pagunsan, 43 (golf); Margielyn Didal, 22 (skateboarding); Cris Nievarez, 21 (rowing); Kurt Bryan Barbosa, 22 (taekwondo); Jayson Valdez, 25 (shooting); Kiyomi Watanabe, 24 (judo); Remedy Rule and Luke Gebbie, both 24 (swimming); and EJ Obiena and Kristina Knott, both 25, athletics).