TOKYO—Irish Magno isn't coming home yet.
The country's bet in women's flyweight of boxing exited from the Tokyo Olympics, but asked to stay behind to cheer for her teammates—first for silver medalist Nesthy Petecio and on Thursday, Eumir Felix Marcial and Carlo Paalam.
On Thursday morning, Magno got the surprise of her first Olympic campaign when Philippine Olympic Committee (POC) President Rep. Abraham "Bambol" Tolentino announced that all non-medalists in Tokyo will each receive P.5 million as incentive for their effort and dedication as athletes.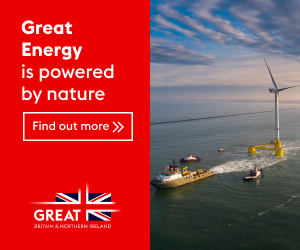 "The non-medalists in the Tokyo Olympics will receive incentives of P500,000 each," said Tolentino as the Philippine medal campaign boiled down to Marcial and Paalam and golfers Bianca Pagdanganan and Yuka Saso on Thursday morning.
Tolentino said that the POC—through the MVP Sports Foundation of business tycoon Manuel V. Pangilinan—will reward the non-medalists on Team Philippines.
They are rowing's Cris Nievarez, taekwondo's Kurt Barbosa, skateboarding's Margielyn Didal, shooting's Jayson Valdez, gymnastics' Carlos Yulo, boxing's Irish Magno, judo's Kiyomi Watanabe, weightlifting's Elreen Ando, golf's Juvic Pagunsan, athletics' EJ Obiena (pole vault), and Kristina Knott (200m) and swimming's Remedy Rule and Luke Gebbie.
"Everyone on Team Philippines in these 'Golden Olympics' deserve all the praises, and in this case, incentives, they need," Tolentino said. "Qualifying for the Olympics is already that difficult, what more competing in the Games themselves.
Hidilyn Diaz won the country's first Olympic gold medal in women's weightlifting, while Petecio clinched a silver in women's boxing.
Marcial and Paalam are guaranteed of a bronze medal each for reaching the semifinals of the middleweight and flyweight divisions, respectively.
"I would like to profusely thank the POC and MVPSF for supporting us athletes from our training up to the time that we competed," Magno said. "And even though we are no longer competing, the POC and MVPSF still continue to support us."
Magno added: "This incentive will inspire us to strive further as we wait for out time to shine in our sport."