TOKYO—Nesthy Petecio was beaming like she just won a gold medal the morning after losing to a Japanese opponent in the women's featherweight final of boxing at the Tokyo Olympics.
She, too, no longer shed tears in Wednesday morning's virtual press conference from the Olympic Village—unlike the day before when she was overwhelmed with emotions after clinching a silver medal that many back home say "glittered like gold."
In fact, she woke up on Wednesday taking a selfie clutching her silver medal and flashing a wide and satisfied smile.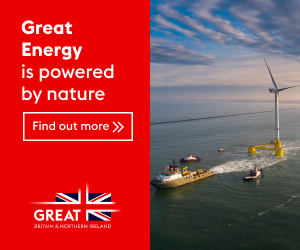 "I'm so happy that I really slept last night clutching my silver medal, hoping it would sink in when I wake up," Petecio said. "And I also make sure that in every move I make, wherever I go, I have my medal with me."
"I keep telling myself—here it is, a silver medal, I am an Olympic medalist now," she said.
Petecio lost to Japan's Sena Irie via unanimous decision on Tuesday to become the second Tokyo Olympics medalist on Team Philippines after weightlifting gold medalist Hidilyn Diaz.
The silver medal earned Petecio at least P20 million in incentives—P5 million each under the Athletes and Coaches Incentives Act through the Philippine Sports Commission headed by Chairman William Ramirez, San Miguel Corp. (Ramon S. Ang) and PLDT/Smart (Manuel V. Pangilinan), P3 million from Phoenix Petroleum through the Siklab Atleta Pilipinas Foundation and P2 million from House Deputy Speaker Mikee Romero.
AirAsia Philippines also rewarded Petecio five years of unlimited flights.
In the same press conference, POC President Rep. Abraham "Bambol" Tolentino promised to reward Petecio. He rewarded Diaz a house-and-lot in Tagaytay City.
Petecio said he'll go back to training if her coaches tell her to do so.
"I will follow whatever my coaches tell me to do, they know what's good for me," said Petecio, who continuously thanked her coaches Nolito "Boy" Velasco and Don Abnett for helping her achieve her Olympic dream.
But Petecio said she will savor every moment from hereon in until she returns to training.
"I'll first enjoy the rewards that are coming my way," she said. "Maybe I'll be resting a bit for now, my body needs rest—although as an athlete, you cannot take away my habit to sweat out regularly."
She said Paris 2024 beckons—after the smoke of celebration clears.
POC Secretary General Atty. Edwin Gastanes, Ched de Mission Mariano Araneta and coaches Abnett and Marcus Manalo also attended the virtual press conference.