TOKYO—Nesthy Petecio lost in the gold medal bout of boxing's women's featherweight class on Tuesday, putting up a gallant stand against Japan's Sena Irie but falling short of giving the Philippines its second gold medal in the Tokyo Olympics.
Petecio tried to match Irie punch-for-punch but the Japanese was the quicker fighter, escaping with a unanimous decision win in the division that was added to the Olympic program for the first time in this Tokyo edition.
Petecio's silver was the same color of medal that Mansueto "Onyok" Velasco clinched in the Atlanta 1996 Olympics and was the second in these Olympics after Hidilyn Diaz's gold in women's -55 kgs of weightlifting she won last July 24.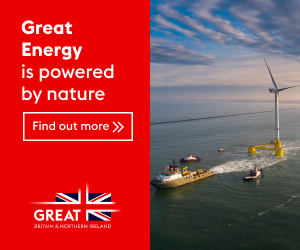 "This means a lot to me," Petecio told a well-attended press conference, the first for the Tokyo Olympics boxing competitions. "I dedicate this fight to my country, my family and my best friend, who died last February."
Petecio was extremely saddened by the death of Alex Cel Bergantes, her best buddy and also a former national boxer, last February.
"But most especially, I dedicate this silver medal to my coach, Coach Boy [Nolito Velasco] for his tireless effort to bring me to where I am now," she said.
Petecio couldn't hold her tears back during the medal ceremony and again broke into tears while praising her tormentor during the press conference.
Two more boxers—Eumir Marcial (middleweight) and Carlo Paalam (flyweight)—are assured of at least a bronze medal each.
Paalam slayed a giant in the boxing world's flyweight division, winning on points by split decision over Olympic and world Shakhobidin Zoirov for a guaranteed bronze medal.
Paalam's victory came swift—one minute and 16 seconds into the second round—after Ukranian referee Pavlo Vasylynchuk stopped the fight after both boxers sustained forehead injuries following an accidental headbutt.
Marcial goes for the men's middleweight gold medal round when he battles Ukraine's Oleksandr Khyzhniak also on Thursday.
The Olympic silver medal earned Petecio at least P20 million in incentives—P5 million each under the Athletes and Coaches Incentives Act through the Philippine Sports Commission headed by Chairman William Ramirez, San Miguel Corp. (Ramon S. Ang) and PLDT/Smart (Manual V.Pangilinan) and P2 million from House Deputy Speaker Mikee Romero.
Phoenix Petroleum, through Siklab Atleta Pilipinas Foundation, gave Petecio P3 million also as a cash incentive.
"We would like to congratulate Nesthy for a job well done. As the first Filipina ever to win a boxing medal at the Olympics, this is such a great achievement, and another source of pride for our country," Phoenix Petroleum Senior Vice President Atty. Raymond Zorrilla said. "
AirAsia Philippines also rewarded Petecio five years of unlimited flights, according to the airlines' spokesperson Steve Dailisan.
Sen. Christopher "Bong" Go, on the other hand, congratulated Petecio for her silver medal achievement.
"Yours is a historic win for being the first Filipina to win an Olympic medal in boxing since we joined the Olympics almost a century ago," Go said in a statement. "As a fellow Davaoeño and chair of the Senate Sports Committee, I am overwhelmed by the talent and courage you showed on the ring."
"With your unrelenting spirit, determination and competitiveness, you are one of the beacons that keep inspiring our people, especially our youth, amid trying times," he added.