TOKYO—Nesthy Petecio took care of unfinished business in the boxing competitions at the Kokugikan Arena at about the same time Hidilyn Diaz was boarding a plane for home bringing with her the Philippines's first Olympic gold medal.
Petecio hogged the spotlight after stitching a unanimous 5-0 victory over Colombia's Yeni Marcela Arias Castaneda in a women's featherweight quarterfinals bout, assuring the country of its second medal—a bronze—in these Olympics that remained steadfast against the Covid-19 pandemic.
Petecio made sure Castaneda didn't bring the fight to her advantage, employing a hit-and-run tactic that sent the Colombian wondering how to repeat over the Davaoeña, whom she beat in the 2018 world championships in New Delhi.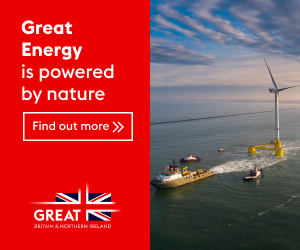 "I am so happy for this moment. This is my first Olympics and I have won my first medal," said Petecio, who after nothing her third straight win is two victories shy of a gold medal. "I don't really know how I feel right now. This tournament is proving so special to me, I am just so blessed."
Petecio, who earned scores of 30-27 from two judges and 29-28 from the other three, already eliminated the biggest stumbling block in her quest for the gold medal. She eliminated tournament top seed and world No. 1 in Chinese Taipei's Li Yun-Ting via a split decision on Monday.
The win assured the Philippines of another medal that will go with Diaz's women's -55 kgs she won on Monday night.
Diaz's gold medal already made this Tokyo campaign as the most successful not only for the country but for the weightlifter from Baragay Mampang in Zamboanga City—it was the Philippines's first medal in 25 years since Mansueto "Onyok" Velasco's boxing silver in Atlanta 1996.
Diaz also joined multiple-medal winners Simeon Toribio (high jump), Jose Villanueva (boxing) and Teofilo Ydefonso (swimming).
Petecio dictated the tempo right from the opening bell, maintaining her left-handed stance against the right-handed Colombian.
Crisp right-left combinations spiced with sneaky upper cuts did most of the scoring for Petecio as Castaneda couldn't unleash her counter-punching style against the wily Filipina.
"The plan was to get her out of her comfort zone," said Petecio, who could find herself in the gold medal round if she beats Italy's Testa Irma at 12:39 p.m. (Manila time) on Saturday.
Irma, who at 5-foot-8 could give the 5-foot-2 problems like Li, defeated Canadian foe Caroline Veyre, also 5-0 on Wednesday, to enter the semifinals.
"We watched the Colombian the other day and she was very aggressive. So the plan was to try and counter-punch, but she changed her plan today and stood there just waiting for Nesthy," said the Philippine team's Australian coach Don Abnett.
"In the second round, they were too close, they were wrestling. We told Nesthy not to turn the fight into a scrap but to pick her punches as she has the talent to do that," Abnett added.
All four Filipino boxers in these Games are unscathed. On Thursday, Eumir Felix Marcial, predicted by Association Press to win a gold medal here, debuts against Younes Nemouchi of Algeria in the men's middleweight division at 10:48 a.m. (Manila time), while Irish Magno, fresh from her 5-0 demolition of Kenyan Christine Ongare, in the flyweight class, takes on Thailand's Jutamas Jitpong at 12:24 p.m. (Manila time).
Carlo Paalam, after posting a 4-1 win over Ireland's Brendan Irvine, fights Algeria's Mohamed Flissi on Saturday at 10:48 a.m. (Manila time).