Late last month, legendary British rock musician Peter Frampton released his eighteenth studio album titled Frampton Forgets the Words, showing the way how instrumental interpretations of other people's songs should be played.
On his latest recording credited to the Peter Frampton Band, Frampton, 71, pays loving instrumental tribute to David Bowie, George Harrison, Lenny Kravitz, and Alison Krauss, among others.
In an interview, the '70s superstar behind such classic rock hits as "Show Me The Way" and "Baby, I Love Your Way," said his new album revisits ten of his favorite compositions by other artists. He suggested that his guitar playing gives voice to the vocal lines of the original songs.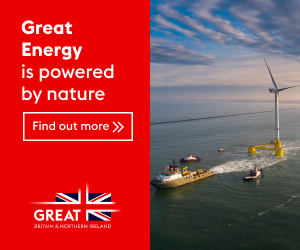 Frampton opens the new record on a sparkling note with own revision of Sly & The Family Stone's "If You Want Me To Stay". Over a funky almost jazz fusionesque backbeat, the acclaimed guitarist skillfully picks single chords to make his instrument front the band as a lead singer would. The entire proceeding exudes an air of elegance with its alternating runs of bittersweet sections and ecstatic phases.
He applies the same m. o. to Roxy Music's "Avalon," David Bowie's "Loving the Alien" and George Harrison's "Isn't It A Pity." It's as if Frampton wants to plumb the emotional and emotive depths of reliably resilient songs from artists he truly admired.
His rework of Radiohead's "Reckoner" revises the moody original version into something new that verges on the sorrowful and disquieting in the same breath. He has expressed a fascination with what he called "inventive contemporary bands" and he may have found a connection with Radiohead frontman Thom Yorke and guitarist Jonny Greenwood.
The new album may be the culmination of a flurry of music-making activities in reaction to having been diagnosed with inclusion body myositis (IBM) in 2014. His IBM is a degenerative muscle condition, which has no cure, and it threatens to cut short Frampton's wizardry on guitars.
Frampton has related that the IBM disease hits particular muscles of the patient. In his case, it is slowly taking away the strength in his arms and hands, the engines of his historic rise to fame and fortune.
He has come to terms with what he has to deal with and accepts he may reach a point when he will no longer be able to perform at a peak level like he used to. He's not going to go out there at less than his best form. He shuns the idea of disappointing his audience because he chose to turn up on a bad night.
That sense of his own creative prowess saw Peter Frampton carve his name early on in rock history. He was only 18 years old when he co-founded Humble Pie, one the first supergroups
By age 22, he was touring incessantly, making heavy use of the talk box which would become his signature guitar effect. His 1976 album, Frampton Comes Alive! massively introduced the Frampton brand of sound on radio, the music charts and across the demographic divide. It remains one of the bestselling live records of all time.
He's collaborated with such legendary artists as George Harrison, David Bowie, Jerry Lee Lewis and Ringo Starr, among many others, and has toured with the likes of Stevie Nicks, Greg Allman, Lynyrd Skynyrd, Cheap Trick, and the Steve Miller Band. In 2014, he was inducted into the Musicians Hall of Fame.
The hastening physical deterioration caused by IBM initiated an intensive period of recording sessions that began in October 2018, which produced All Blues, Frampton's second blues album. Between May and October 2019, Frampton and the band embarked on his "Finale" tour of the United States and Canada, The tour title quirkily puts a question mark on the future of his in-concert career. It's a weird sideways commentary on a life-long achiever whose greatest moments are preserved in a live album.
The Covid-19 pandemic forced him to cancel the European leg of the farewell tour, which also interrupted his studio work with his band, He then turned his attention to promoting his autobiography, Do You Feel Like I Do?: A Memoir, which showed up on The New York Times Bestsellers list, attesting to the enduring attraction of great guitar players even to ordinary folks everywhere.
With Frampton Forgets the Words, Peter actually returned to the all-instrumental approach of his 2006 album Fingerprints. More than anything though, his latest recording was borne out of his continuing commitment to keep working – to rage against the gradual degenerative effects of inclusion body myositis on his muscle capabilities.
There's no question Frampton has had a stellar career and his impact on rock music, to rock guitar fans in particular, is undeniable. It's never too late to keep supporting a battle-scarred guitar hero whose music, wordless it may be now, still continues to slay dragons.