Get All, the fastest growing online delivery service provider in the Philippines, established its place in the market by supporting the country's MSMEs through its on-demand delivery, shuttle service, vehicle rental and shopper service portfolio. Now, Get All looks to empower even more people—especially women and mothers—with the launch of its Mommy Mili service.
The Mommy Mili Service by Get All marries a marked determination to provide additional opportunities and empowerment to women with their expertise at navigating local wet markets. With the launch of this service, Get All customers looking to get the freshest produce—meat, fish, crab, shrimp, vegetables and fruits—will now be able to enlist local women at their favorite palengke to do their shopping for them, all supported and guaranteed by the excellent level of service by Get All.
Availing the new Mommy Mili service is simple: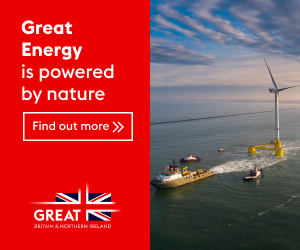 Check out the Mommy Mili Price List at www.getall.com.ph and message your order to Get All Services on Viber at (0915) 219 0003 or (0918) 911 1313.
Upon receipt of your order, the Get All Personal Shopper Admin will coordinate with your local Mommy Mili, who will harvest the customer's order list. The customer can also indicate specific requests like the size, cut, or freshness of the products.
The Personal Shopper Admin will relay to the customer the total invoice, including shopper's fee, delivery fee, and add-ons, where applicable. The Get All Mommy Mili service supports payments via GCASH, Paymaya, bank transfer, and cash.
Your local Mommy Mili will give the purchased orders to her designated Get All courier who will deliver the order and receive cash payment from the customer, where applicable.
As of now, the serviceable areas for Mommy Mili include Quezon City, San Juan, Mandaluyong, Makati, Taguig, and Alabang.
Whether you are from the north or south, you can avail of this service. Mommy Mili shops at Farmer's Market if you're from the north and Alabang Market if you're from the south.
To know more, you may contact us via Viber at 0918-9111313 or 0915-2190003, or visit www.getall.com.ph.
You may also visit us on Facebook, Instagram, Youtube, and TikTok.
The Get All app is available via Google Play Store, Apple App Store and the Huawei App Gallery.