Not that the song needs more push but BTS chose to launch full choreography for "Butter" during the Billboard Music Awards (BBMA) performance which Filipino fans were able to stream last Monday. 
The world's biggest pop group launched the single—their second in full English after last year's "Dynamite"—and then exploded with its live debut during the 2021 BBMA. Filipino fans streamed the whole show live via Smart's gigafest.smart. This is huge for music fans everywhere in these pandemic times because it restores hope for live entertainment. 
We've spoken to some Filipino fans of BTS and they couldn't choose which video to watch between the official music video and the live performance (both on YouTube). You can't have too much of BTS anyway, they said. "I tend to watch both, one after the other," one ARMY said. As of this writing, the music video of "Butter" has 215M views while the BBMA performance reached 22M.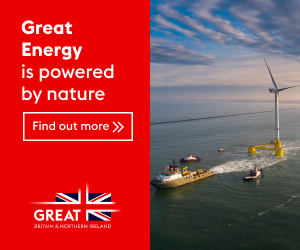 Since the Billboard Music Awards, "Butter" is only the second video of the song, no one else had time to do a full dance cover, BTS shows exactly how it's supposed to be done opening with "Dynamite" on the background during the first 18 seconds of the Butter performance, a nod to a previous Billboard milestone outing back in 2020. 
This year's BBMA stint also highlighted the vocals of BTS members the moment they opened the stanzas of "Butter." If it's the first time you're hearing the single, it slides to its purpose quickly. Here's a spark of a song to shift your mood meter over to the happy side. 
While the group is known to pull in the quotes and feels from most of their songs and the message they convey, the song functions as pure pop. Here is BTS getting into a buttery break of guilty-pleasure pop— something they've earned and deserved. It's pure coincidence that it is today's monster hit even if it's from BTS and they can't do anything wrong at this point even if they try.
BTS simply looked like they were having fun at an Awards show that they also dominated (no surprise there as well). 
Songs in the keys of Alicia
Speaking of sparks at the BBMA, Alicia Keys celebrated the 20th anniversary of Songs In A Minor with a moving medley of Piano And I, A Woman's Worth, How Come You Don't Call Me, and Fallin'. The segment, fronted by an introduction by Michelle Obama, reminds the world of the kind of poignant edge Alicia Keys gifted the world when she started way back two decades ago.
Going back a few more decades, another medley that served a generous amount of nostalgia took place when Duran Duran confused kids today on how things are done with Notorious, Invisible, and Hungry Like The Wolf.
Nothing like old songs getting upgraded treatments in awards shows set up as full production music videos in each segment. At least live entertainment is back and we can return to viewing them anytime we want.