The real estate investment trust (REIT) company of Gokongwei-led property developer Robinsons Land Corp. (RLC) has submitted its registration statement with the Securities and Exchange Commission (SEC) for its initial public offering (IPO).
RL Commercial (RLC) REIT Inc. plans to sell some 3.34 billion common shares and an overallotment option of 305.1 million common shares at P7.31 apiece. The company expects to raise as much as P26.66 billion from the share sale.
RLC REIT is sponsored by Robinsons Land Corp.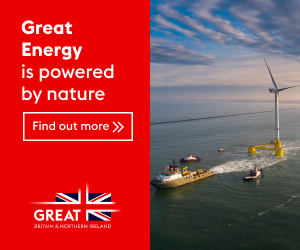 Some 70 percent of the offer will be sold to offshore institutional investors and the rest to the domestic market.
The company engaged UBS AG, Singapore Branch as the lead international bookrunner for the offer, with CLSA limited and Merrill Lynch (Singapore) Pte. Ltd. also serving as international bookrunners.
BPI Capital Corp. was tapped as the lead local underwriter, with China Bank Capital Corp., First Metro Investment Corporation, and PNB Capital and Investment Corporation as local underwriters.
The offer shares, which are mainly owned by RLC, represent about 36.67 percent of the company's issued and outstanding capital stock.
RLC REIT will have a portfolio of 14 commercial real estate assets, mostly offices, with an aggregate gross leasable area of 425,315 square meters.
"Our portfolio consists of commercial spaces primarily leased for office purposes, which may also be used and leased for retail purposes as required," the company said.
The assets to be included in the REIT are Robinsons Equitable Tower, Cyberscape Alpha and Cyberscape Beta all in Ortigas, Pasig; Robinsons Summit Center in Makati; Tera Tower and Exxa-Zeta Tower in Quezon City; Cyber Sigma in Taguig; and Robinsons Cybergate Center 2 and Robinsons Cybergate Center 3 in Mandaluyong.
Outside of Metro Manila, the company will include in its portfolio Robinsons Cybergate Cebu, Galleria Cebu, Robinsons Place Luisita 1 in Tarlac, Cybergate Naga and Cybergate Delta 1 in Davao. The said properties have an aggregate appraised value of P73.33 billion as of September 30.
Proceeds of the offering will mainly be disbursed by either RLC and Robinsons Logistix and Industrials Inc. to a combined 51 projects, which include funding its construction or acquisition of land, and also to fund its share in several joint ventures including Robinsons Double Dragon Corp., RLGB Land Corp and Shang Robinsons Properties Inc.
"The principal investment mandate of RLC REIT is to focus on investing on a long-term basis in a diversified portfolio of income-producing commercial real estate assets, leased primarily for office purposes, and strategically located in major central business districts and key cities and urban areas across the Philippines," it said.
"We intend to maintain a high occupancy rate by targeting a diversified tenant base, with an emphasis on tenants primarily engaged in providing essential services, such as information technology and business process management services, including business process outsourcing services, to secure stable occupancy and income from operations."