The Philippines recorded the second highest number of displacements in 2020 at 4.56 million people, according to IDMC's 2021 Global Report on Internal Displacement (GRID).
Second only to China, the Philippines last year recorded 4.45 million Filipinos that were displaced because of disasters and another 111,000 were displaced due to conflict.
The GRID noted that China, Philippines and Vietnam were the countries most affected by disasters last year, recording some of the highest figures globally with 5.1 million, 4.4 million and 1.3 million new displacements, respectively.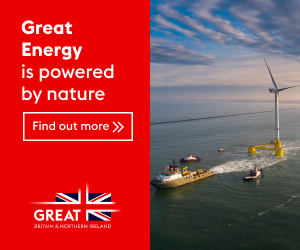 "Most disaster displacements were the result of tropical storms and floods in East Asia and the Pacific and South Asia. China, the Philippines and Bangladesh each recorded more than 4 million new displacements, many of them pre-emptive evacuations," the GRID said.
"Volcanic activity also forced people to flee their homes in the Philippines, Indonesia and Vanuatu. The eruption of Mount Taal in the Philippines triggered 506,000 displacements in January," the report also said.
Based on the data, Typhoons Ulysses in November and Rolly in October, were the primary cause of disaster-related displacements last year.
A total of 1.56 million Filipinos were displaced by Typhoon Ulysses while 1.25 million were displaced because of Typhoon Rolly.
The data also showed that by the end of 2020, a total of 298,000 Filipinos were internally displaced.
This is composed of 153,000 internally displaced Filipinos due to conflict and 145,000 Filipinos displaced due to disasters.
"In the Philippines, lack of financial resources and limited social networks prevented people from moving out of hazard-prone regions, keeping them in a situation of high exposure and vulnerability to displacement risk," the report said.
"Here displacement manifests as constrained mobility. Rather than being forced to move, they are unable to move freely again once displaced," it added.
Meanwhile, the IDMC said the total number of people living in internal displacement reached a record 55 million by the end of 2020.
During a year marked by intense storms and persistent conflict, 40.5 million new displacements were triggered across the world by disasters and violence, the highest annual figure recorded in a decade.
IDMC said the number of people living in internal displacement worldwide has been rising steadily for more than a decade. It reached a record high as of December 31, 2020, when there were more than twice as many internally displaced people (IDPs) than refugees.
Some 48 million people have fled conflict and violence, and seven million from disasters, but given the incomplete data, the latter is likely to be a significant underestimate.
"It is particularly concerning that these high figures were recorded against the backdrop of the Covid-19 pandemic, when movement restrictions obstructed data collection and fewer people sought out emergency shelters for fear of infection," IDMC Director Alexandra Bilak said in a statement.
Escalating violence and the expansion of extremist groups in Ethiopia, Mozambique and Burkina Faso fueled some of the world's fastest growing displacement crises, according to IDMC's annual global report.
Long-running conflicts, such as those in the Democratic Republic of the Congo, Syria and Afghanistan, also continued to force large numbers of people to flee.
Further, weather-related events, primarily storms and floods, were responsible for 98 percent of all disaster displacement.
Intense cyclone seasons in the Americas, South Asia and East Asia and the Pacific, and extended rainy seasons across the Middle East and sub-Saharan Africa, uprooted millions of people.
Cyclone Amphan alone triggered around 5 million displacements across Bangladesh, Bhutan, India and Myanmar. The Atlantic hurricane season was the most active on record with 30 named storms, including hurricanes Iota and Eta that affected 12 Central American and Caribbean countries.
"Today's displacement crises arise from many interconnected factors, including climate and environmental change, protracted conflicts and political instability. In a world made more fragile by the Covid-19 pandemic, sustained political will and investment in locally owned solutions will be more important than ever," said Bilak.
GRID 2021 focuses on climate change. Rising temperatures are increasing the intensity and frequency of weather-related hazards, but climate change is not the only factor that drives displacement risk.
There have been significant advances in the development of national and regional policies, and global attention on the issue is growing.
Countries are beginning to invest in proactive measures, such as planned relocation and community-led initiatives to reduce displacement risk.
Filling the data gaps will be critical to support these efforts and to make the case for more flexible and predictable funding.