Composed of four talented young girls who either individually or collectively are very passionate about singing, dancing, acting, hosting cosplaying and even sports, Daydream is the newest Filipino girl group that are very determined to redefine Original Pilipino Music with their refreshing brand of pop music.
These ladies namely Awie de Guzman, Denise Silva, Kiara Dario, and Jom Logdat were recently introduced via their debut single, "Fallin' 4 U" for Rebel Records Philippines, the new independent label founded by singer-songwriter Nino Alejandro and distributed by Warner Music Philippines.
The song, an effervescent mix of infectious trap beats, rap, hooks and harmonies, is written by Tania Ament, Nino Alejandro, and Nicky DeMauro. Nino best describes it as "ear candy that makes you want to sing and dance along."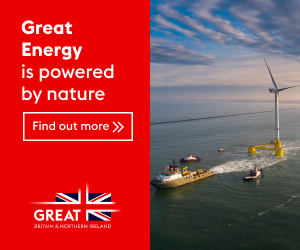 To get to know them better, SoundStrip recently had a virtual sit-down with Daydream and allowed them to tell more about themselves, their music that is now part of the emerging P-Pop sub-genre and immediate plans for the rest of 2021. Excerpts:   
How was Daydream formed? Were you all friends or at least know each other before deciding to get together as a group?
Awie: It was around November 2020 when Denise and I were scouted through a livestreaming app called Kumu. We had a few online meetings together. Then afterwards, Kiara and Jom were scouted too. We tried to make the most of the time during ECQ to get to know one another, work on recordings, practice dances, and other things. All our meetings quick to avoid exposure and we followed safety protocols. Safety is still the number one priority. But it's amazing that something exciting was formed during these trying times. I am happy to have bonded with the girls in only a short span of time. We've found our chemistry and we really get along very well.
Why the name Daydream? Any particular meaning behind it? Did you consider other names?
Kiara: Sir Nino (literally) dreamt about the group, and dreamt that our name was DAYDREAM. And boom! It was chosen originally because it sounded catchy and feminine. But I like what Denise says about the name — that it represents aspirations and hopes for the future. For one, being a recording artist and in a girl group was a dream I never thought would happen, but here we are! I know the four of us really want to inspire people, especially other young girls to reach for their dreams, and know that it's possible with hard work.
How would you describe your music in your own words? Who do you consider as your musician influences?
Jom: Daydream's music is very diverse in terms of how it sounds, a mix of old school rnb and hiphop, pop, dance mixes are most common in our music. As for musical influences, we all have different inspirations and it's very much evident in the way we sound individually. As a whole, we have common artists that we look up to, of course!
Tell our readers something about your maiden single, "Fallin' 4 U"? Is an official music video coming up? Care to share more details?
Denise: "Fallin' 4 U" is a song written and composed by Nino Alejandro, Tania Ament, and Nicky De Mauro. What's really cool about it is that part of it was written about a decade ago, whereas the rest of it was finished just a few months ago. After we recorded the singing parts, it was mixed by sir Nino for Rebel Records with the help of I-Doss, a music producer in Korea. All of these factors put together are the reason why it has an early 2000s sound put together with some fresh and modern elements.
Our official music video for this song is currently in the works. Although we can't say too much about it now, we are so excited for you guys to see it. We've been working so hard on it, so we hope you guys love it as much as we do.
What else can we expect from Daydream in the coming months? When the pandemic is finally over? Any immediate plans?
Jom: We have so many things in store for everyone including good music that we can contribute to the rise of P-Pop. Hopefully when the pandemic is over, we plan to do live shows, concerts, and even guestings in different media platforms! For now, our immediate plan is to release our music video for our debut single, "Fallin' 4 U."