Known for her crossover classical style, singer Gabri Panlilio's passion for music started when she was only 10 years old.
By 12, she was already fascinated with classical music when she first saw Andrew Lloyd Webber's musical adaptation of Gaston Leroux's classic novel, "The Phantom of the Opera."
Shortly thereafter, formal training under the tutelage of among others, mezzo-soprano Clarissa Ocampo, Broadway voice coach Michael Lavine who trained Idina Menzel, Dr. Raymond Leslie Diaz of St. Scholastica's College Conservatory of Music, and Jon Meer Vara Perez of RankOne Productions.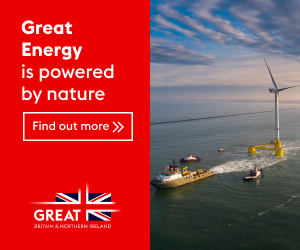 Over the past five years, Gabri had represented the country in various music festivals across Asia, including the ChildAid Asia music festival in Tokyo in 2016, fund-raising benefit shows in Singapore and Malaysia, and a couple of unforgettable performances performing before Japan's Crown Princess Kiko (Akishino) and the prime minister of Singapore.
But Gabri also loved pop music and while classical remains her top preference owing to her extensive training, she is probably one of the few formally trained singers to incorporate her contemporary influences in her rather unique sound. She has, in fact, demonstrated this with her riveting renditions of popular songs like Heart's "Alone," Sia's "Chandelier" and Jennifer Lopez's "Feel The Light."
"That's my plan, to sing contemporary music but still have that classical style just to show everyone that classical is also as bright and as pretty as what's popular," Gabri told this writer in an earlier interview.
Now 21, Gabri has a more polished timbre and just like when she was 18, still looks up to the likes of established opera icons like Audra McDonald, Renee Fleming, Natalie Dessay and Cecilia Bartoli as the singers she prefers to emulate. She remains a pop music fan and has in fact, been collaborating with Patricia Lasaten, keyboardist for the phenomenal local pop-rock band, Ben&Ben.
SoundStrip recently caught up with Gabri, who gave more detailson what she has been up to as of late.
People have been spending a lot of time at home since the pandemic. How have you been spending yours, especially in terms of honing your musical chops, so to speak?
I've been spending my time on writing and making music and been focusing on my vocal technique from time to time by waking up the voice which is vocalization. I believe that an artist must also evolve to prove his or her versatility. This is also an effort to reach out to a wider audience. A good example is Mike Oldfield, who started out with new age and then evolved to rock, and then later combined influences of rock, New Age and World Music.
On the side I am learning new languages, which is Italian and Japanese. It's really great to keep busy!
Are you still in touch with the people who trained you, the ones you consider as your mentors?
I may have lost physical contact from my mentors, but I would still get in touch with Juilliard graduate and Mezzo-Soprano, Clarissa Ocampo; as well as Europe based Tenor, Arthur Espiritu. They've been so good to me, and also I learned so much from these fantastic singers. They hold a special place in my heart and they inspire me to do what love and to stick to my guns, to be different.
Does your collaboration with Patricia Lasaten of Ben&Ben have some indication of an interest or an inclination to explore pop music and eventually cross over?
No, not full-on pop. I will still keep that twist and my Gabri sound. I want to introduce a new sound gradually which is the classical style. Best to do it little by little then eventually I get to sing full on classical.
[With Patricia], I was able to gradually forge my musical style, my musical voice, so to speak. Lyrics always come first. Then, for the arrangement, Pat and I talk about what style would be perfect for me. Sometimes, I ask my mom to help out on piano. I'm very particular about song arrangement as it has to suit my genre. When done, Pat and I listen to the rough take and make corrections when needed, before we release the finished product.
It's nice to combine influences from both the past and contemporary. I would consider myself a classical/contemporary fusion artist.
Speaking of collaborations, are you looking forward to a possible collaboration with Ben&Ben or any other OPM artist in the near future?
Fingers crossed. Hopefully yes. It's a dream. Especially to perform with my idol my Lea Salonga. Lyrics always come first. Aside from OPM artists I want to perform with an international boy group, which is BTS. They're such an amazing boyband! I even made a cover of one of their tunes. I admire them so much, especially my bias V!
To date, Gabri Panlilio's Spotify discography features a mix of covers and originals including "A Place Called Home," "Liwanag," "Tuloy," "Kung Wala Ka," "Narda," "Panaginip Lang," "Kisapmata," "Kundiman," "Boy With Luv," and "Let Me."