No less than celebrated singer-songwriter Ebe Dancel is raving about them.
"I discovered the band during one of those sleepless nights when we were all in quarantine. A longtime fan sent me a link to a song of theirs. I ended up listening to them all night," the former Sugarfree frontman shared in recalling the first time he heard about the band 46 Hope St. and their engaging brand of alternative rock.
Referring to the band's early single, "Bago Matulog," Ebe tweeted just last June, "Do you guys know this group? Pakiabot sa kanila… Ang galing nila."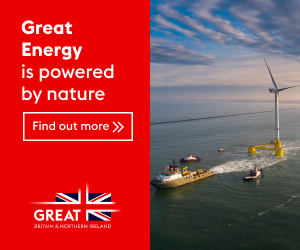 Responding to Ebe's tweet, the band's frontman Meds Rana posted, "Can't put into words how surprised and humbled we are with your appreciation. You are a big inspiration to us. See, I even have to reinstall my inactive Twitter just to know it's not fake news."
It was no surprise then that when Ebe was appointed by Widescope Entertainment as its Artist & Repertoire Manager last September, the first act that he wanted to sign was 46 Hope St., a three-man outfit based in Southern Manila and composed of Meds Rana on vocals, guitar, and synth, Ryan Gonzales on bass, and Aaron Paul Dolleton on drums.
Formed back in 2019, the self-confessed churchgoing 46 Hope St. plays music that according to them is distinguished by "self-empowering themes and unadulterated emotions." Yes, they take pride in admitting they're still raw although if the slick and polished production of their new single, "Parisukat na Bilog" is any indication, the band is more than ready to play with the big boys, so to speak.
Trusting Ebe's judgment, Widescope Music and Entertainment Director Neil Gregorio is equally pleased with having 46 Hope St. as part of the growing Widescope musical family.
"It's always been a personal crusade of mine to open-up doors to new and deserving talents regardless of status. When I heard the music of 46 Hope St., I was impressed with their exceptional musicianship and remarkable songwriting skills which are both essentials for me. And the rest is history, we signed them up and now we are releasing their first single," noted the seasoned record label executive and multi-platinum awarded record producer.
The band's latest single, "Parisukat na Bilog" is one of the few bright spots in these otherwise challenging times. The song encourages everyone to be comfortable and confident despite seeming to be a misfit in one's environment. It hopes to inspire people to embrace and celebrate their uniqueness.
With inspiring lyrics like, "Wag nang sayangin ang panahong magpaliwanag sa mga walang bilib sa yo, Ika'y parisukat sa bilog/Lumaya ka na sa loob at manampalataya sa angking galing mo, Ika'y parisukat sa bilog," the song has struck a chord with just about anyone who would prefer to stand out rather than merely fit in.
In discussing his creative process, Meds recently shared on Facebook that songwriting has always been his way of processing what he feels. "Literally, bata pa lang ako, I always feel like a misfit to any group of people I belong to. There's nothing wrong with them, I know the problem is accepting myself—my own uniqueness. When I finally finished 'Parisukat Sa Bilog,' I felt like I was able to settle what I was feeling."
"It didn't take long to finish the song as my brothers, Aaron and Ryan, are just so great at what they do. they made it so much better," Meds concluded in his post.
This 2021, 46 Hope St. is expected to make a bigger splash with their upcoming EP. Both Ebe Dancel and Neil Gregorio have big plans for the band which they intend to be one of the major artists of Widescope.