AN industry-wide study is needed to determine the ceiling of interest rates charged by nonbank financial institutions, such as mobile lending platforms, on borrowings, the Bangko Sentral ng Pilipinas (BSP) said.
BSP Financial Inclusion Group OIC Rochelle D. Tomas, in a webinar hosted by Home Credit Philippines on Wednesday, said the Central Bank is doing an extensive study before capping the interest rates on different credit products.
"It [capping interest rates] will need to undergo a very, very close coordination with the industry," she said. "As you know, the cap on interest rates on credit cards was consulted with the credit card industry very extensively."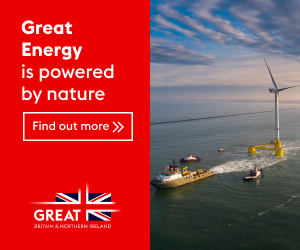 Tomas said the decision should be backed by "good" and "robust" data to make sure that the interest rate cap is justified.
To recall, the BSP recently capped the credit card charges at 24 percent annually effective November 3.
Tomas said that the BSP has "the authority to review and determine whether an interest rate for a credit card product is reasonable."
After conducting a study, the BSP concluded that the average credit card rate in the Philippines is 47 percent, which is higher than the 15 percent to 27 percent in the Association of Southeast Asian Nations (Asean) region.
"That alone gave us an impetus to review the reasonableness of credit card interest rates," she explained.
Home Credit Chief Marketing Officer Sheila Paul, meanwhile, said that the lending company is open to adjusting its business model should the BSP put the said loan rate cap.
"I think we will work with it. I think we've proven to be resilient," she said.
Digitalization
Meanwhile, Home Credit and Credit Information Corp. (CIC) stressed the need for a digital shift to extend greater access of credit to the consumers amid the pandemic.
"On top of allowing our customers to get started on their Home Credit loan applications and check their account status right there in the app, we also developed safer, contactless payment options for our customers," Paul added.
Amid the pandemic, the Home Credit official said that there has been an increase in loans for purchases of laptops, appliances and bikes.
Paul said the mobile lending app has over 2.2 million monthly active users.
CIC OIC President Aileen L. Amor-Bautista, meanwhile, said the credit registry has been improving the access to individual credit reports and credit scores as loan applications increase amid the pandemic.
"Due to increased borrowing caused by Covid-19, we decided to digitize our services, where individual borrowers get to access their own credit information using their mobile devices through one of our accredited credit bureaus, CIBI with its CIBIApp," she said. "With this app, identity verification is done online to help secure the process, especially since travel is restricted and everyone is advised to do social distancing."
Image credits: Nonie Reyes