THE Department of Human Settlements and Urban Development (DHSUD) said the restoration of power and water services in Marawi will boost efforts to complete the rehabilitation of the war-torn city.
In a statement over the weekend, DHSUD Secretary Eduardo D. del Rosario said the restoration of utilities in Marawi was part of the projects needed to rehabilitate the city.
With this, around 20 projects would be completed by the end of December 2021 while two others would be fully completed by March 2022.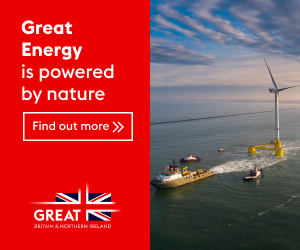 "This is a manifestation of the instruction of the President. [He hopes to] soon see Marawi City rise again. We commit ourselves [to the task and] we will comply," del Rosario said.
Del Rosario said the Local Water Utilities Administration (LWUA) already received funding to set up a pumping station for the water connection project in the Most Affected Area (MAA).
He added that funding has also been secured for the Lanao del Sur Electric Cooperative (Lasureco) for the construction of a power substation.
Del Rosario added the government already provided power to "Sector 1, 2, and 3" in the MAA even before the construction of the power substation.
Meanwhile, the construction of permanent housing being undertaken through the National Housing Authority (NHA) will be completed by December 2021.
The project is being done by the NHA in partnership with the Social Finance Housing Corporation (SHFC) and the United Nations Habitat.
A report from CNN Philippines in August quoted the Office of Civil Defense as saying P20.8 billion was allocated to rebuild Marawi. The amount included a P3.8-billion augmentation fund in 2017, P10 billion in 2018, and P3.5 billion each for 2019 and 2020.
The report added that there's an unreleased balance of P150.84 million while the remaining P717.63 million from 2018 was returned to the Treasury after it was not used within the prescribed period.
Last year, the National Economic and Development Authority (Neda) said estimates from the ground revealed the government needs P12 billion to rehabilitate Marawi.
Navarro said the amount is based on over P6-billion requirement for 2019 of the MAA and over P6 billion in total amount of programs, projects and activities.
The estimated cost is nearly three times the P3.5 billion allocated for the rehabilitation of the municipality included in the budget of the National Disaster Risk Reduction and Management Council last year.