Students are currently learning at home through the blended online and modular platforms as part of the protocol to avoid big crowds in order to prevent the spread of the coronavirus disease.
With the schools closed, so as their libraries. Thus, the students have limited access to information besides their school books and the Internet.
However, students should not worry about their sources of reliable information for their science, technology, engineering and mathematics (STEM) subjects.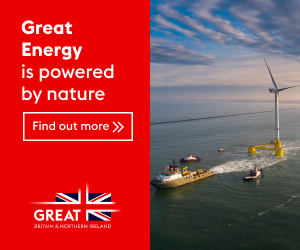 The Science and Technology Information Institute (STII) Library of the Department of Science and Technology (DOST) is ready to serve its clients 24/7 through its array of digitized and online STEM resources and services.
"We reply to information requests and provide other online library services to public and private-school students, teachers and researchers who need access to science and technology resources," said Lynderlitte M. Maglaque, supervising science research specialist of the DOST-STII during the weekly online program "DOST Report" aired on DOSTv.
The DOST-STII Library responds to online material requests eight working hours after receiving the request.
Maglaque, head librarian of the DOST-STII Library that houses books, journals, theses and dissertations, and multimedia resources related to science and technology, said that these resources have been made available online, particularly the STEM materials for the learning and teaching needs of both students and teachers.
The resources also include the complete digitized collection of the 114-year-old Philippine Journal of Science (PJS) and DOST publications, such as the quarterly magazine S&T Post, the monthly newsletter for students and professionals DOST Digest, and the monthly Balitang RapiDOST through DOST web sites and mobile applications.
"All DOST-STII published titles are available for free and full-text download at stii.dost.gov.ph, Maglaque said.
The country's first S&T digital library called the DOST-Starbooks, or the Science and Technology Academic and Research-Based Openly Operated Kiosks that cater to schools in remote areas, is now accessible via www.starbooks.ph, while its mobile app and a Quiz app can be downloaded for free at Google Play Store.
Mobile apps are also available for DOSTv, the online weather and S&T channel of the agency, and for the web sites www.science.ph on the latest S&T news and the DOST's www.dost.gov.ph on the agency's projects and programs.
"While the library plans to digitize all its collections, we need to set limitations to some titles, especially those materials published by different institutions, to comply with the Copyright Law and Intellectual Property Rights," Maglaque said.
Increasing online accessibility, services
The Covid-19 pandemic has hastened the strengthening of online and digital platforms and capabilities of physically shut academic and public libraries like the DOST-STII Library, making their collections more accessible to support remote or blended learning and teaching and research.
Data furnished by the DOST-STII Library may support the efforts toward this direction as the majority of its 1.83 million clients in 2019 were online users (99.82 percent), while walk-in clients were only 3,303, mostly high school students (66 percent) and college students (29 percent).
The library's online users accessed S&T information from the STII web site www.science.ph (68.99 percent), while the rest used the SciNet Integrated Library Management System Online Public Access Catalog (SILMS OPAC).
SciNet,, or the Science and Technology Information Network of the Philippines is a network of all libraries and information centers under the DOST.
The DOST-STII Library, manned by four licensed librarians and two staff members, attends to an annual average of 136 online requests through e-mail or Facebook message.
In 2019, they responded to requests from students (reference books), teachers (lesson contents and syllabi) and researchers (related studies), took take care of 764 library tour participants among their student visitors, and answered several phone inquiries.
Online library requests, literacy program
"As the demand increases for online library requests and literacy program, we are making sure to accommodate all these requests by proper scheduling," Maglaque said.
At present, all the requests the library received from students and teachers from both private and public schools were STEM-related.
For its Online Library Literacy Program, the DOST-STII Library conducts a 90-minute session on its free services and resources, including how to navigate the Starbooks Online.
Schools at all levels with 20 to 90 participants may send their requests to the STII director at library@stii.dost.gov.ph and expect a response after 8 hours. They may also fill out the request form by clicking https://bit.ly/3n3cwhT.
"We would like to share information about using only reliable S&T sources, including tutorials on how to use them, and further strengthen our advocacy against "fake news," Maglaque said.
Part of their tutorial is how researchers may use SciNet Online Public Access Catalog to browse the library's collections.
Researchers may visit https://scinet.dost.gov.ph, click OPAC, type the research keyword in the search bar or select the title located under STII, get the details of the materials and email the request to library@stii.dost.gov.ph.
To support the S&T information needs of the clients of public libraries, the DOST-STII and the National Library of the Philippines have organized a webinar on "Free e-Resources for Online Learning" for public librarians on October 23 from 9 a.m. to 12 noon.
Starbooks now online
DOST has rolled out the online version of Starbooks, which contains thousands of digitized S&T resources in various formats, including text and audio-video files, that can be used for the blended format of teaching and learning.
"During the STII anniversary last February 14, we signed a contract with the Department of Education so public schools can use the contents of Starbooks," Maglaque said.
To explore the contents of Starbooks Online, students and teachers may visit www.starbooks.ph and log in their account or sign up for a new account.
Among its contents are videos on how to start a livelihood and science for safer communities; K-12 materials; nuclear technology collection; past issues of the PJS; interactive math and science educational videos; S&T news; and food and nutrition materials, among other files.
Image credits: DOST-STII Library