HealthSolutions Enterprises, Inc. (HealthSolutions), the leading distributor of medical supplies and equipment in the Philippines, recently partnered with healthcare technology provider Philips. Both companies launched patient monitors that will help improve the way medical professionals deliver care to patients.
HealthSolutions and Philips officiated the Philippine launch of the monitors through a simple online gathering held last September 11 via Zoom. Present during the web event were HealthSolutions President and CEO Prof. Ralph Ante, HealthSolutions COO Mr. Ronnie Herrera, Philips Philippines Sales District Leader Ashwin Chari, Philips Philippines Account Manager for Monitoring Analytics and Therapeutic Care Dave Agaya, and Philips Philippines Modality and Clinical Sales Manager Jan Michael Tan.
"We vow to move from a room called 'fear' to a room called 'hope.' Hence, we embark on a new journey with our partner Philips to navigate the now, recover, and lead in the new normal," Prof. Ante said about the partnership during his opening speech.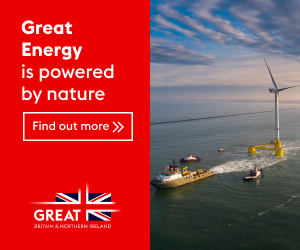 Complimenting HealthSolutions' mission to bring end to end solutions and sustained innovation, Philips' next-generation patient monitoring solutions are designed to enable healthcare workers to provide patient care that is more data-driven, utilizing advanced data functions allowing them to make more well-informed decisions. This results in care that is more accurate, efficient, and cost-effective.
Featuring a wide array of equipment and applications all operating within a robust and secure data ecosystem, the portfolio offers a comprehensive patient care solution that can be tailored to the needs of the medical workplace. This ranges from fully featured equipment designed for heavy usage, to portable devices ideal for situations that demand mobility.
Among the newest offerings from Philips is the IntelliVue series, a premium range of all-in-one monitors that are part of the company's continuous patient monitoring systems category. With their high-quality display, intuitive controls, and cutting-edge industrial design, IntelliVue patient monitors provide healthcare workers with all the insights that they will need so they are able to determine the best course of action at the point of care.
"As we look forward to this fruitful, long term partnership with Philips, we thank everyone as we commit ourselves to deliver innovative end to end solutions while Philips makes the world healthier and more sustainable through innovation," Mr. Herrera said during his closing remarks.
"HealthSolutions and Philips, together we are stronger."
HealthSolutions is the exclusive distributor of the IntelliVue series by Philips in the Philippines. To learn more about IntelliVue and HealthSolutions' other brand partners and products, visit the company's official website at www.healthsolutions.com.ph.