Sustaining its mission to aid the government in responding to the need for expanded testing for COVID-19 and for other emerging and re-emerging infections, the Metrobank Foundation, Inc. (MBFI) signs a memorandum of agreement with Ateneo de Davao University (AdDU) for the construction of a fully equipped molecular laboratory with negative pressure at the Southern Philippines Medical Center (SPMC) in Davao City. MBFI donated an amount of PhP 18 million to construct the laboratory, capable of testing 200 samples per day for an 8-hour shift and with a result turn-around time of three operating days.   
The facility will be established and operated in accordance with all applicable laws, including the standards of the DOH, Food and Drug Administration, and other applicable regulatory agencies and shall be accredited by the Research Institute for Tropical Medicine (RITM) as a COVID-19 laboratory facility.
To date, MBFI has supported the construction and equipping of 10 molecular laboratories in the country amounting to a total of PhP61 million. These include the largest molecular laboratory capable of detecting COVID-19 and other contagious diseases at the former Philippine Red Cross Headquarters in Port Area Manila. MBFI also supported the "Test, Trace, and Treat" Network through the Ayala Healthcare Holdings, Inc., the healthcare arm of the Ayala Group, in building seven Biosafety Level 2 modular laboratories in Qualimed hospitals. Another molecular laboratory will soon be inaugurated at the Manila Doctors Hospital through a donation from GT Foundation—the Ty family foundation.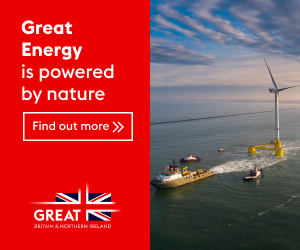 Said donation is part of the consolidated PhP220 million contribution of Metrobank and GT Capital Holdings to fund and support efforts to combat the pandemic and help those in need. The financial assistance has covered the following: purchase of personal protective equipment for healthcare and security frontliners; donation of RT-PRC testing kits, through Manila HealthTek, to select government hospitals; support for "Project Ugnayan" led by the Philippine Disaster Resilience Foundation; distribution of meals and food packs to underprivileged families; donation of antibody rapid test kits through GoNegosyo's Project ARK; construction of molecular laboratories; and donation of 30 units of Toyota Vios to DOH for the mobility of healthcare frontliners and local government hospitals, among others.