SENATOR Manny Pacquiao's long talked about fight with mixed martial arts icon Conor McGregor gained more ground on Saturday with one of the Filipino boxing legend's confidantes confirming a portion of his purse will go to the country's Covid-19 pandemic victims.
"For the sake of all the Filipino Covid-19 victims, Senator Manny Pacquiao will be fighting UFC [Ultimate Fighting Championship] superstar Conor McGregor next year," Pacquiao's special assistant Jayke Joson said in a statement. "A portion of his earnings will be donated to those who are affected by the pandemic."
McGregor tweeted the other day that he is indeed fighting the reigning World Boxing Association welterweight champion Pacquiao and their showdown could be either December or January at a still to be determined venue in the Middle East.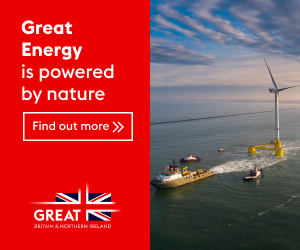 Joson said that the eight-division world champion Pacquiao, 41, momentarily shelve boxing and focused on dealing with the pandemic.
"Our beloved Senator doesn't want to talk boxing for the meantime because we are in the middle of the pandemic and this is not the right time for it," Joson said. "His main focus right now is to help here and there, providing relief, shelter, money and food, among other necessities [for Covid-19 victims]."
"It is confirmed. Negotiations between the camp of Senator Pacquiao and McGregor is now starting to move on," Joson said. "Again, as what our Senator always says, all his fights are for the welfare and unity of all Filipinos."
Paradigm Sports Management headed by Audie Attar, according to Joson, informed the Pacquiao camp of the fight's initial details.
"Regarding the news coming from McGregor himself, we don't deny it. In fact, our lawyers are finalizing all the confidential details, but both fighters are getting ready for this one epic last boxing fight," he added.
Pacquiao (62-7-2 win-loss-draw record with 39 knockouts) gave full authority to Joson and his business manager Arnold Vegafria and legal counsel Atty. Brando Viernesto and Attar's special assistant Ping Nepomuceno to negotiate with the McGregor camp.
McGregor faced Floyd Mayweather Jr. in a boxing match in 2017, a duel that went down as one of the biggest combat event in terms of gross earnings in history.
Image credits: AP/Bullit Marquez