THESE days, Neriza Solidarios is among thousands of public-school teachers feverishly preparing for what's probably the biggest challenge of their career: ensuring they and their students successfully migrate to a "blended learning" forced by severe limits on classroom interactions as a pandemic rages.
While much of the accounts about the challenge to the school system—to the Department of Education, the school officials, teachers and students and their parents forced to supervise them at home—have lately dwelt on connectivity woes and the financial constraints of teachers and students struggling with getting the right devices and paying for Internet connections, teacher Neriza is reprising her usual "telenovela" routine as she distributes modules to parents and guardians of pupils enrolled in their school. Of course, they practice social distancing and other safety protocols in the distribution of modules prepared, with much effort during the pandemic's lockdowns, by the school's teacher manpower.
The modules are part of what's called blended learning—where, in certain places classroom teaching will not be fully substituted by online classes, but supplemented with modules distributed to the children's homes or their schools; for pickup later as they are accomplished.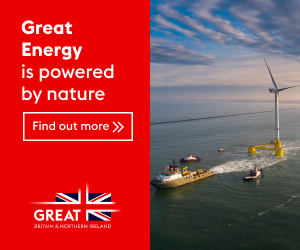 Her life, their lessons
But to Ma'am Neriza Solidarios, every start of the school year will still be a "tele-Neriza" life story, modules or not.
"Alam nila 'yung buhay ko, 'yun ang pang inspire ko sa kanila; 'yung narating ko ngayon, values na natutunan ko nung nag-aaral pa ako, kasi sa kanila, kahit sabihin nating mahirap 'yung buhay nila, hindi nila dinanas 'yung dinanas kong hirap [They know my life, I use it to inspire them; how far I've come, the values I picked up while studying. To them, no matter what difficulties they face, they didn't experience the extreme hardship I felt]."
She said she just wants to let her students understand her experiences, especially in these times when the pandemic has caused so much anxiety among the young, on whom Covid-19 has forced circumstances they never experienced. "When I go to their houses, and I see they're small but they have a TV set, I note that." She lets them know her house when she was their age "was made of nipa and bamboo; our stove and clothes iron ran on charcoal, we had no electricity, while all of their home devices run on electricity; so they realize that they're not in such dire difficulties after all."
Solidarios, a master teacher at San Juan Elementary School Unit 1 on Gen. Ricarte Estrella Street, Cainta, Rizal, recalls in a raspy voice how, "Kahit na 'yung mga suwail at maliligalig na mga lalaki, e umiiyak sila. 'Yun ang gusto kong ma-feel nila, magkaroon sila ng self-want or value sa pag-aaral [Even the most hard-headed or angst-ridden boys, they cry. I want them to feel that, so they'll want so hard to continue studying, or value their education]."
The old net bag
Getting to be a full-fledged teacher was, after all, a long struggle for Neriza, who recalls being so poor when growing up with her mother in Agusan, that she went to school with only an old net bag to carry her stuff. On several occasions, she got to school realizing "my pencil had fallen through that orange, red and blue net."
So, she told herself, "life cannot be like this always." She vowed to her mother that things will be better. The promise came at the end of a long journey.
Composed but teary eyed, she narrated to the BusinessMirror how she uses her life story to entice, inspire and motivate her Grade 6 students. It's something she found effective before the pandemic, and believes will become even more so in these trying times.
After all, she said, what makes her character and reputation resonate in the school as a strict disciplinarian of a teacher and class advisor are the lessons life has taught her.
Truly, she likes to stress, experience is the best teacher.
"If you experienced something in life that had a good impact on you, you must share that with the students and their parents; yes, even the challenges and all the trials." If one succeeds in pursuing her dreams as she did, that's also worth sharing: "we didn't grow rich, but we are satisfied and found fulfilment, we are contented, that's the main essence of life," she said in a mix of English and Filipino.
Neriza continued her story, as parents and guardians started to line up to get their modules at their humble school grounds.
Bully boy
HER baptism of fire came 22 years ago in this same school, and proved to be a blessing in disguise.
"As a new teacher, I was strict in attendance, in ensuring students come to school, do their assignments, do all of their assignments."
Her first encounter with a rude student, a total bully, on her first teaching day was an epic fail.
The Grade 6 boy kept answering her back, so she was forced to warn him: "Kapag hindi ka tumigil nang kakasagot nang pabalang, itong chalk na ito ay ipapakain ko sa 'yo. Hindi talaga ako nagbibiro [If you don't stop answering in a disrespectful manner, I'll make you eat this chalk, I swear]."
She regretted losing her calm.
"I wept in frustration. It was the first time I experienced dealing with such a rude boy. He kept warning me he'll report me to authorities, he'll go to any forum, and he wouldn't stop threatening me."
Neriza was sorry it happened, and the grandmother who chased her and scolded her for the unfortunate incident turned out to be also as vulgar as her grandson.
But soon as she lifted her fate to God, the tide turned. With the classmates' version of the story all weighing in her favor, the boy eventually admitted his fault. Later on, she became good friends with the family, who thanked her for the guidance she provided the student. Years later, he grew up a fine young man, and is now a settled man with a big heart.
Since then, she has carried that reputation of instilling discipline and inspiration in her class.
Elementary, high-school days
Her first day in class will, as always, include a retelling of her experience as a young lass walking with just one uniform and a pair of shoes during elementary and high school.
"I studied elementary in Sitio Bukid-Bukid, Barangay La Union, Cabadbaran, Agusan del Norte, a 30-minute walk from our house.
"But when I reached high school, I had to start walking the 5-km distance at 6 am so I can reach school by 7:30. Going home, I must start walking at 4:30 pm before it gets dark."
Her mother would often give her lunch baon of rice and salted fish "but grilled, because we had no cooking oil to fry it with."
When she was in high school in Candelaria Institute in the town, "I only had one pair of shoes, a Grosby, a gift from one of my siblings, and I used that from first to fourth year high school, and by that time, it had nearly broken down into pieces, riddled with holes."
She is beyond resilience, but it has toughened her spirit and molded her character—a winner.
"My mama was so determined that whatever happens, I should be able to finish my education," she said.
That, she added, "was our only assurance to ourselves that in time, life will be better, if I graduate."
On weekends, her mother would drag her along to dances in their tiny sitio, as there were always events there—a Mr. and Miss contest, a fund raising, where "we would peddle candy, biscuits, coffee, Milo. That was also our source of income, besides mama's taking care of pigs."
Her mother, she noted, "had such a high regard of education, and she swore that would be her most important legacy to me."
She was the middle child in a brood of five girls. The two older ones are twins; and there are two more girls after her.
Their father left them when she was young, to work in Manila, taking the twins with him.
Her two aunts, siblings of her mother, took her younger sisters, one in Iligan and one in Cotabato. So she and her mother were left to survive on their own.
College days
Her college days were as busy and as tough as elementary and high school.
She went to Philippine Normal University in Agusan del Sur, around 65 km away from home.
She stayed in a boarding house and would come home on weekends; her allowance was just P175 for a week—to cover her fare, food and projects. "Sometimes I would bring rice" to the boarding house.
Her mother occasionally worked in the rice fields as a harvester in exchange for rice. Nanga­nganihan is their local term for farm worker or helper.
"Maybe my talent was in managing finances, how to stretch such meager funds. Since our boarding house was beside a river, we would gather camote leaves just to get by." They would alternate eating these with sardines, often stretching one can across several meals. Her boardmates "were as poor as I was, we had the same plight."
With just one set of uniforms, she would wash it right away after school so she can still use it the day after. "I never complained, because that was our life. My mind was simply focused on being able to graduate. I knew that would lift us up."
With that in mind, she even used her mind over her heart.
Because she didn't want any distraction from her promise to her mother, she broke up with her boyfriend, the president of the student council, a nice young man who always helped her with her projects and everyday challenges.
Their parents approved of their relationship, but she thought it best to first keep a distance from him. "I told him, if I'm meant for you, then we'll end up together."
Firm but penniless
SHE stopped in her third year in college because their finances were just too drained.
She and her mother took jobs at a snack bar, to earn money for her schooling.
With her modest savings, she bought a boat ride to Manila to check on her father and twin sisters.
"I wanted to see him and my sisters, who had sent me clothes, and telegrams. These didn't come so frequently," so she visited them personally.
She then went back to the province, determined to finish her fourth year.
The dreaming never died. "Everytime I'd see an airplane I'd ask myself, 'when can I ride one. Will that chance ever come?'"
After graduation she went to Manila for her board exam, and stayed with her father for a while, working in his company, Mr. Ed Foods Corp., as a salesclerk selling hot-dog buns on Ayala Avenue in a food cart. "I worked by day and went to review school at night at Philippine Normal University, Manila campus."
After the oath-taking as a teacher, she worked full time, and stayed in the commissary quarters in Pasay City of the sandwich maker company where she met her future husband Jude Solidarios, her supervisor.
There were a lot more trials in their early married life, but as always, her perseverance proved more effective than surrendering to life's problems.
She eventually started her teaching career after so many trials as a wife and a mother, eventually succeeding to become master teacher.
Her parents, now both seniors, stay in the province, in separate quarters but civil. The rest is history.
School opening
WHEN this pandemic-era class opening takes place on October 5, she knows that something will be missing, and she will miss the first physical encounter for the first time. But Mrs. Solidarios is upbeat. These technology-savvy grade-school pupils, combined with the experience of their seasoned teachers, and the relentless efforts of DepEd—led by teacher Leonor M. Briones—that education must go on regardless of Covid, might be one great lesson plan.
Who knows? Teachers have always been known as the classroom's second mothers. Time will tell whether, the distance restrictions aside, teachers can still keep that role. Mothers—in a reversal of roles—now become their home's "second teachers."
October is Teachers' Month, and Ma'am Neriza can't wait to share her story.
Image credits: Bernard Testa