NOT even a pandemic can stop the Korean Cultural Center (KCC) in the Philippines from putting together its most sought-after annual spectacle for the Korean cineastes.
This year though, to ensure all K-culture fans' safety while still sharing joy, entertainment and the Korean culture, the Korean Film Festival (KFF) will be taking on a different form. Instead of the usual packed, opening nights and the whole-cinema experience, KFF 2020 will be more intimate these days as it will be heading into everyone's gadgets and televisions screens through its first-ever online run.
For 21 days, Filipinos will be treated to films of their favorite stars who are now considered household names in the Philippines following the increased streaming of their shows Crash Landing on You and Itaewon Class during the months of quarantine. Aptly-themed "Celebrity Spotlight," KFF 2020 will be headlined by no less than three of Korea's biggest stars who have been well-loved by Filipinos these days: Hyun Bin, Son Ye-jin and Park Seo-jun.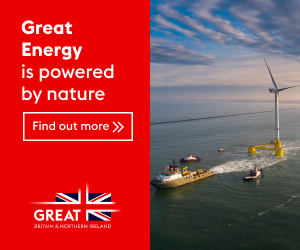 While KFF 2020 will take place on a different platform, the same concept of free film access to the "best of the best" Korean films from then and now remains. Until October 2, viewers may binge, enjoy and repeat—for as many times as they like—two of the best films from each star for a week.
Everybody's favorite oppa Hyun Bin will be opening the festival with the screening of his two films: The Swindlers and Confidential Assignment until September 18.
"BinJin" fans may want to take note that Son Ye-jin will be following suit with the screening of her flicks Be With You and Last Princess from September 19 to September 25.
Finally, to wrap up the almost monthlong festival, Midnight Runners and The Beauty Inside with Park Seo-jun will run from September 26 to October 2.
The first online free KFF will be exclusively available for K-Culture lovers in the Philippines through KCC's official web site: http://phil.korean-culture.org/.
The film festival is one of the landmark events of KCC's "Korea at Home" campaign, which aims to bring musical performances, food, arts, pop culture, movies, museum exhibits and tours right on the screens of K-culture enthusiasts to enjoy anytime, anywhere and while staying safe at home. Co-organized with the Embassy of the Republic of Korea, KFF 2020 is in partnership with the Korea Tourism Organization, Viva Networks and the Film Development Council of the Philippines.
Follow KCC in the Philippines on Facebook: KoreanCulturalCenterPH and on Instagram and Twitter: @kccphil for more updates about the embassy as well as KCC's events and activities.