The US reported its deadliest day since August 26 while the global death toll from the novel coronavirus moved closer to 1 million.
US deaths related to Covid-19 increased by 1,215 on Friday, making it the deadliest day since August 26, according to data compiled by Johns Hopkins University and Bloomberg.
Reported virus cases increased by 46,975, a 0.7-percent rise on the day compared with a 0.6-percent increase over the previous week.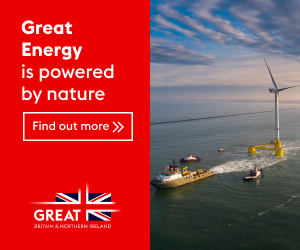 Deaths from Covid-19 topped 14,000 in Texas, after the state reported 146 additional fatalities for a total of 14,143. The number of cases climbed 0.6 percent to 657,589, the Department of State Health Services said on its web site. That compares with an average 0.5-percent increase in the previous seven days.
California reported 4,107 new virus cases on Saturday, higher than the 14-day average of 4,033, for a total of 750,298, according to the health department's web site. The number of deaths increased by 162, the most since Sept. 4, to 14,251. The two-week average for deaths is 101.
New York reported 849 cases, its second straight day with more than 800, but the 0.2-percent rise was in line with the average daily increase of the previous seven days. Another two deaths were reported.
Meanwhile, almost half the prisoners in a Virginia correctional facility are infected with Covid-19, the facility said on Saturday. Two died on Saturday, for a total of six fatalities in the Deerfield Correctional Center, the worst hit in the state.
The prison—which houses many old and ill inmates—has a total of 407 cases out of a total population of about 925.
The entire correctional system has tested extensively and has found many asymptomatic cases and intervened to prevent the virus from spreading further, the facility said.
Politico: Trump aides sought review of CDC Data
US health department spokesman Michael Caputo and other aides asked for the right to read and suggest changes to weekly Covid-19 reports from the Centers for Disease Control, Politico reported.
Communications aides from the US Department of Health and Human Services complained to CDC Director Robert Redfield that the agency's reports would undermine President Donald Trump's upbeat messaging about the pandemic, according to the report, which cited e-mails and people familiar.
While CDC employees pushed back against changes to the Mortality and Morbidity Weekly Report, a document for medical professionals and the general public, they have increasingly allowed political appointees to review the reports and agreed to amend language in some cases, Politico said.
HHS Secretary Alex Azar said in a statement that Trump "has always been receptive to the data and science presented by me and other members" of the Covid-19 task force. CDC officials didn't respond to a request for comment.