THE Philippine Embassy in Ankara recently co-organized a digital webinar with the Foreign Economic Relations Board of Turkey (DEIK), "Reigniting Southeast Asia Cooperation: Opportunities between Turkey and the Philippines."
Speakers of the August 18 webinar included Ambassador of the Philippines to Turkey Raul S. Hernandez, Trade Undersecretary Ceferino S. Rodolfo, Turkey's Deputy Minister for Trade Gonca Yilmaz Batur, Ambassador of Turkey to the Philippines Artemiz Sumer, and DEIK President Nail Olpak.
The officials discussed the impacts of the pandemic on the global economy as well as the efforts the Philippine and Turkish governments have taken to cushion the adverse impacts of the pandemic on their respective economies. They briefed the audience on the recent developments in bilateral economic relations, including the convening of the inaugural Philippines-Turkey Joint Committee on Economic and Technical Cooperation (JCETC) in 2018, the exchanges of business missions that followed, and recent agreements concluded in the fields of investment promotion, defense, agriculture, and tourism.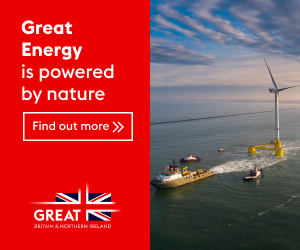 Both sides agreed that bilateral trade volume remains below potential, but with significant room for growth. Also discussed was the Philippines's location as a natural entry point to the Asean market, with duty free access to Asean+6, which includes China, Korea, Japan, Australia, New Zealand and India.
Rodolfo drew parallels between the Philippines and Turkey for their large populations and potential to be each other's gateways for their respective regions. The undersecretary also explained the fiscal and non-fiscal incentives offered by the Philippines to potential Turkish investors, including those for priority sectors that bring in research and development activities, textile manufacturing and the health-care sector, among others.
Batur recommended businesses to leverage on existing bilateral agreements on investment promotion and avoidance of double taxation to ramp up two-way investment flows between both countries. The deputy minister added that Turkey's Asia Anew Initiative will shape the said country's foreign policy for the region in the coming years.
Hernandez called on Turkish companies to trade with and invest in the Philippines, then highlighted the Philippines's large consumer base, skilled labor force and recently-passed legislation to attract foreign investors. The ambassador also encouraged Turkish investors to partake of projects under the "Build, Build, Build" program and cited potential investments in tourism infrastructure enhancement projects.
Sumer said Turkish Airlines—the only European commercial carrier with direct flights from Europe to Manila—can contribute to enhance trade ties through the shipment of goods and products, while Olpak called the Philippines "one of the more dynamic countries in the Asia-Pacific region" and encouraged Turkish businesses to consider the Philippine market for its strong position in Asean.
The Philippines and Turkey are keen on restarting economic relations with the convening of the Second Philippines-Turkey JCETC scheduled in the first quarter of 2021.
The webinar was held to sustain interest in trade and investment relations between both countries. More than 130 participants joined the webinar, which made it one of the more well-attended digital events DEIK hosted. DFA
Image credits: Ankara PE, DFA