GOVERNMENT'S gross borrowings as of end-July this year doubled to P1.86 trillion compared to the same period last year, as it needed more money to fund its battle against the Covid-19 pandemic while state revenues were plunging.
Latest data from the Bureau of the Treasury showed the government's gross borrowings jumping by a staggering 121.14 percent year-on-year for the seven-month period from only P839.75 billion as of end-July 2019.
Broken down, 74.09 percent of the gross borrowings were sourced locally while the remaining 25.91 percent came from external sources.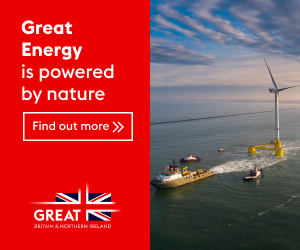 Gross domestic borrowings swelled to P1.376 trillion as of end-July, twice as much as the amount the government borrowed in the same period last year. In 2019, the government's gross domestic borrowings amounted to only P611.06 billion.
On the other hand, gross external borrowings for the same period also ballooned to P481.15 billion, rising by more than two-fold from P228.69 billion in 2019.
Local borrowings as of end-July comprised Fixed Rate Treasury Bonds (P417.86 billion), Treasury Bills (P347.26 billion), Retail Treasury Bonds (P310.77 billion), domestic loans under the repurchase agreement with the Bangko Sentral ng Pilipinas (P300 billion).
Foreign borrowings of the national government include program loans (P280.04 billion), global bonds (P118.74 billion), Euro bonds (P67.33 billion), and project loans (P15.053 billion).
For July, the government posted P134.53- billion gross borrowings, a reversal of P1.09-billion net redemption recorded a year ago.
Local borrowings for the month reached P66.837 billion. In 2019, the state's gross local borrowings posted a P4.305 billion redemption.
Redemption means the repayments of a fixed-income security on or before its maturity date.
In July, the government borrowed P36.837 billion through the issuance of Treasury Bills and another P30 billion in Fixed Rate Treasury Bonds.
Foreign borrowings
Meanwhile, foreign borrowings surged 21-fold to P67.695 billion from only P3.215 billion last year.
Making up the bulk or 94.15 percent of gross foreign borrowings for the month are program loans, amounting to a total of P63.73 billion. Project loans for the month reached P3.961 billion.
The government has ramped up its borrowing programs to P3 trillion this year and another P3 trillion next year to finance its spending needs amid the Covid-19 pandemic.
As of end-July this year, the national government's outstanding debt soared 17.4 percent to P9.16 trillion from P7.8 trillion a year ago.
The government borrows to finance its spending requirements and to cover its budget deficit.
The Development Budget Coordination Committee (DBCC) also expects the country's debt-to-GDP ratio this year to increase to 53.91 percent of GDP—a level it has not seen in over a decade—from a record low of 39.6 percent of GDP last year.
By the end of this year, the national government expects its outstanding debt to reach P10.16 trillion, up by 31.42 percent from last year's amount.
As tax collections are down amid the pandemic, the Development Budget Coordination Committee projects the country's budget deficit to more than double to 9.6 percent of GDP or P1.815 trillion from only 3.4 percent of GDP or P660.2 billion last year.