---
AS a developing country, the Philippines is always challenged to provide concerned stakeholders all their information and communications technology (ICT) needs to boost the digital capability of the country.
Radenta Technologies Inc., a Filipino-owned computing technology company, recently pointed out that using the Linux operating system is one major way to meet the challenges of the dearth in computing software. "One difference, however, is that Linux is an open source software that is free and available for the public to view, edit and, for those with the technical skill, contribute to. Linux is customizable. You can swap out word processor, web browsers, system display graphics and other user-interface components," the company said in a press statement.
Since it is an open source OS, Linux's source code can be accessed by everyone. Anyone who has coding skills can contribute, modify, enhance and distribute the code to anyone and for any purpose.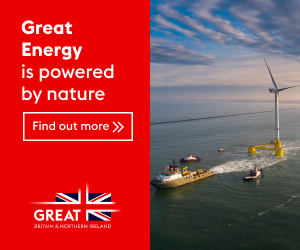 With skills in Linux, Radenta pointed out that IT professionals have a lot of opportunities in fields,
such as Cloud Computing, Cybersecurity, Networking and IT Infrastructure, Open Source Technologies, Android and Embedded Technologies, and High Performance Computing.
Moreover, Radenta said Linux is also being used in many devices, its code underpinning such popular platforms as Android phones, tablets and Chromebooks, digital storage devices, personal video recorders, cameras, wearables and smart appliances.
Moreover, Microsoft's Windows OS even carries Linux components as part of the Windows Subsystem for Linux (WSL).
Radenta said companies and individuals select Linux for their servers for its security, flexibility and robustness, complemented by excellent support from a community of users worldwide and such global companies as Canonical, the company behind Ubuntu; SUSE and Red Hat, all of which offer commercial support.
Just like other operating systems such as Windows and Mac OS, Linux has a graphical interface, along with a plethora of applications including word processor, photo editor, video editor and the like. It is as easy to use as competing OSes.
Radenta said testers can ensure everything works on different configurations of hardware and software, and report when things do not. It added that companies can create their own user interfaces. Meanwhile, writers can create documentation, guides and other copy to go with the software. Translators can make sure that people in different parts of the world can understand the programs and documentation.
Developed by Finnish software engineer Linus Torvalds in 1991, Linux enjoys widespread popularity and support across major sectors. One of the major users of Linux in the Philippines is the University of the Philippines-Diliman where it uses Linux as the operating system in their computers.
Radenta said it is offering a training Linux bundle for four persons as part of their campaign to promote Linux. Training starts in October.