All photos by Gerard del Mundo courtesy of Nicole Laurel Asensio
A lot of things have happened to Nicole Laurel Asensio since the COVID-19 pandemic began. Almost immediately, the singer-songwriter who rose to prominence as lead singer of the all-female rock group, General Luna, became one of the most sought after artists who did not think twice about offering her talents for numerous online gigs that raised funds for the medical frontliners and families affected by the deadly coronavirus.
Since the community quarantine also known as the lockdown took effect last March, Nicole has also had one of the most eventful periods of her career, starting with a series of online performances she dubbed as Quarantunes.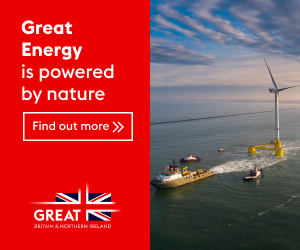 She also wrote a bunch of new songs including one ("Lessons in Silence") that she performed for BusinessMirror's SoundStrip Live & in Quarantine just last May after which she signed a major record deal with Warner Music Philippines. Now, she has just released a brand new single called "Silong."
In a recent interview with SoundStrip, Nicole talked about how she made the lockdown work to her advantage, how she has evolved as an artist and what the immediate future holds for her career.
1. You've had a very productive and eventful lockdown, what made you decide right from the start that you will devote your time to create new music and do online performances?
Keeping myself productive and constantly planning, creating and executing is probably how I'm built, the wheels in my thoughts don't stop even when I want them to. So perhaps the primary motive to create during quarantine was for my own sanity. I simply need to be constantly crafting something.
Even at home I try to live every day to the fullest because tomorrow is not promised. The lockdown also left me more time to revisit unfinished projects that were stacking up. On the music side, I would divide my time and try to support as many online fundraisers as I could, try to accommodate whatever online corporate gigs came my way and create music content that featured musicians from all genres. These musical collaborations are on my long list of things I have always wanted to do, so I figured, why not now?
2. During the lockdown, you started your now popular Quarantunes series. Tell us more about it.
Quarantunes was started on Day 1 of the lockdown. My keyboardist Kim Lopez and I had been talking about a concept where we mash-up two different songs with the same or similar titles so we started out re-arranging the songs together over the phone. From there I kind of made a wish list of musicians I wanted to work with and songs I wanted to do. I was keeping an eye out for which artists were active online and reached out to some to collaborate, and thankfully they were willing and enthusiastic. Ira Cruz helped me with the recordings and before we knew it we were guesting more and more instrumentalists. We wrapped what we jokingly called Quarantunes Season 1 with 18 videos and will be starting a "second season" soon.
3. I heard your new song, "Silong" took a while to be completed. What happened?
To be honest, I felt like I lost my will to write for a couple years. My calendar was quite full of gigs and events. But for some reason the inspiration to write left me. Even when my father passed away, I found it difficult to put my emotions into words. To write again was something I prayed for for years. "Silong" was re-written quite a few times, and the final version ended up becoming a collaboration with Kim Lopez and Ex Madrigal Singer Itchie Montilla.
The arrangement was a group effort with the band I usually work with, Michael Alba (Drums), Karel Honasan (Bass) Nikko Rivera (Keys) Ira Cruz (Guitar) Michael Guevarra (Horn Arrangement and Sax) Lester Sorilla (trumpet) Isla Antinero (Trombone) JC Magsalin (String Arrangement) Tes Amper (Cello) Jo Bry Cimafranca (Violin) and Yosha Honasan, Pauline Lauron and my mom Iwi on backups. All these people are like musical family to me.
There wasn't a direct plan to release this song. I had other songs in mind but I just wanted to do a piece that had everyone I love in it And from there I began writing again. I think I now have 15 songs.
4. You started your career as a rocker but your image now is that of a glamorous, sultry chanteuse. Is this the kind of career evolution that you had in mind when you started?
About 12 years ago my mom's former manager from her early twenties, the late Ms. Roxanne Lapus once told me she envisioned me wearing gowns and singing standards, and hosting events on the side. To be honest, 12 years ago, I couldn't see myself that way.
I was a leather boot wearing, ripped jeans rockin', tangled hair-gypsy beads, wailing little woman. And that was all I thought I could be then. But as I got older I realized that I enjoy all kinds of music. Rock will always hold a huge chunk of space in my heart, but I have always enjoyed jazz too. My family is rooted in classical and Broadway so naturally my tastes quickly shift.
I guess corporate event clients might have seen what Ms. Roxanne saw in me back then. Because they started inquiring about me performing with big-band jazz, standards and hosting on the side. Being a self-supporting musician since age 21, I took these jobs, and found a new side of myself that I enjoyed just as much. I fell in love with big band gigs, jazz trio gigs and the like and it started to meld into my writing.
I guess my takeaway is that I don't believe in having just one life, one colour and one flavour as an artist, and that it's ok to genre hop. I know not everyone will agree with me there, and that is ok too but I would never allow someone to stop me in my tracks and say— you should only sing this or you should stick to this sound exclusively. I simply wouldn't be able to live like that.
5. Many fans are still clamoring for a General Luna reunion and you and the other ladies had some recent online get-togethers that you had a lot of fun doing. In addition to considering this reunion, do you still see yourself doing rock music again?
The ladies of General Luna and I have such a rich treasure box of crazy stories and memoirs. As years went by, many things have changed, our lives, our musical landscape, our addresses. And we slowly learned to adapt to these changes as individuals and as friends.
Nowadays, we keep in touch through a Facebook thread where we check on each other and keep each other posted. Once in a while we do catch up sessions on streaming apps like Kumu, I've also been asking for an online musical reunion from them, but I think it will have to wait until that is logistically feasible. I hope it will happen soon. We don't want to feel pressured so I guess it will happen when it is meant to, but the great thing is we're all in touch and we will always be friends.
As for going back to rock music? Oh yes, definitely. Not tomorrow but you can count on it that I'll be doing this again soon. My mind is already bubbling with ideas.
Nicole Laurel Asensio's "Silong" is now available on major streaming platforms. Watch the official music video here premiering this August 29 at 8PM: