---
AC Energy Philippines Inc. (ACEN) announced two new solar power projects worth P6.2 billion in Central Luzon with an aggregate capacity of up to 150 megawatts (MW).
The first project is a solar plant with up to 75-MW capacity located in Arayat and Mexico, Pampanga. It is expected to start its power generation in the fourth quarter of next year.
The P3.3-billion solar power project will be jointly undertaken by Acen and Citicore Renewable Energy Corp., which has 50-percent economic ownership on the project.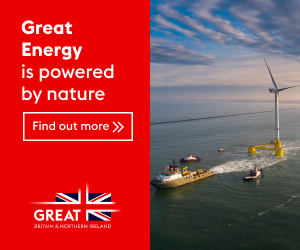 The second project is a 75-MW solar plant worth P2.9 billion. It is located in Palauig, Zambales and expected to reach completion in the first quarter of 2022.
This is fully owned by ACEN and will be in close proximity to the 60-MW GigaSol Palauig solar plant, which was announced by the company early this year and is currently under construction.
The two solar plants will bring Acen's total Philippine projects under construction to 480 MW, which includes 330 MW of solar and 150 MW of peaking diesel plants.
"While we are facing significant challenges amidst the current crisis, Acen remains committed to investing in the country and drive renewables expansion," ACEN President and Chief Executive Officer John Eric T. Francia said. "We take the long view when investing, and we also recognize that investments are very much needed urgently to help reignite the economy and create jobs. This is the true meaning of sustainable investing," Francia said.
ACEN said it aspires to be the largest listed renewables platform in Southeast Asia, with the goal of reaching 5,000 MW of renewable capacity by 2025.
Meanwhile, the ACEN Executive Committee approved up to P2.2 billion investment into its subsidiaries, Bataan Solar Energy Inc. and Giga Ace 4 Inc. The amount will be used to finance the future investments in clean energy technologies, and for various development activities including securing land, permitting, undertaking project studies, project planning, and procuring and installing equipment available from the new technologies.
The committee also approved the revised land acquisition plan of subsidiary ACE Endevor Inc. to expand for development of power generation and other types of projects, with a total budget of up to P5 billion.