You may have heard of the idea that Filipino talents are world-class and can get to the level of success their Korean counterparts are enjoying. Well, talent is never a question in this country. It's all about keeping up with the kind of training that leads to that road to success. In other words, absorbing the world-renowned discipline of a first-rate entertainment showcase.
Star Hunt Academy (SHA), the training ground for select artists poised to reach the level of expertise that made K-Pop into a phenomenon, is no doubt up for the challenge. SHA trainees are currently undergoing multidimensional training amidst the pandemic to ensure that the main goal is met.
"The aim is to develop them holistically and nurture them physically, emotionally and mentally," informed head of Star Hunt Academy MQ Mallari.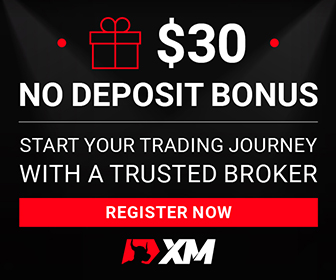 Aside from voice and dance classes, the trainees also took classes on fitness and nutrition, personality development, and performance arts. They also attended life coaching and counselling sessions, as well as social media workshops.
SHA is currently composed of eight girls and five boys, most of them coming from various parts of the Philippines, namely, Quezon City, Batangas, Laguna, Bulacan, Cavite, Cebu, Bohol, Nueva Vizcaya, Isabela, and Bicol. Their 16-19 age range means they breathe youth and education. They are all currently enrolled in an online school so they can continue with their education without disrupting their training.
The group is predominantly pure Filipinos, save for one who has dual citizenship (Filipino-American) and another – half Japanese. 
Mallari added, "SHA training is a reflection of how young, deserving talents can turn a difficult time into a productive one, all in the name of putting the Filipino talent into the pop world map."
Last June, SHA created its Tiktok account, with the first videos garnering staggering views and positive feedback overnight. Almost without sweat, its "Marikit" upload collected 1.9M views while the "Bambambam" video earned 516k views.
SHA training is a daily clockwork (Monday-Friday) lasting eight hours or even more, with the weekends spent for resting and recharging. All the trainees naturally do and edit their content as vloggers.
Apart from SHA, at least two other local idol groups are set to make bigger waves in this new normal. MNL 48, MNL being a contraction of the word Manila, is part of an international ring of girl group performers called AKB48. This Filipino version, the first pool that debuted with exactly 48 members, is the fifth sister group formed after counterparts in Indonesia, China, Thailand, and Taiwan.
Another ensemble is 1st.One, a Filipino boy band which won 1st Place of the Dance Category at the 28th Philippine-Korea Cultural Exchange Festival in September 2018. November last year, the act (composed of Ace, Max, Alpha J, Joker, Jason and Gift) was adjudged Grand Winner at the Seoul Music Awards. With a single called "One Dream," they officially debuted last July 31.
The old world has paved the way for a new. Through initiative and innovation, young Filipino talents are being equipped and growing in solidarity. Certainly, the future is promising for Philippine Pop or simply P-Pop.