---
The value of the country's banana exports from January to May fell by 10.7 percent to $758.112 million, from $849.113 million recorded last year due to lower volume of shipments, preliminary Philippine Statistics Authority (PSA) data showed.
Latest PSA data showed that volume of banana exports during the five-month period declined by 2.63 percent to 1.81 million metric tons from 1.859 MMT recorded in the same period of 2019.
Banana shipments to China, the country's top market in the past two years, posted the steepest decline at 26.8 percent as volume only reached 518,391.813 MT compared to 708,182.233 MT recorded in the January-to-May period of 2019, PSA data showed.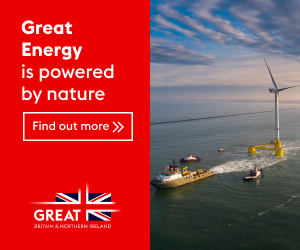 Due to this, the value of banana exports to China declined 31.3 percent to $211.62 million from last year's $307.903 million, PSA data also showed.
PSA data indicated that banana exports to Japan rose by 10.3 percent to $317.745 million from $287.974 million as volume of shipments grew by 13.5 percent year-on-year.
The country shipped 647,245.751 MT of bananas to Japan during the reference period, which was nearly 77,000 MT higher than the 570,245.909 MT recorded volume in the five-month period of 2019, based on PSA data.
The Pilipino Banana Growers and Exporters Association (PBGEA) sees total banana exports this year to decline by 17 percent to 162.2 million boxes from 195.5 million boxes last year.
Value of shipments are projected to fall by $300 million to $1.65 billion from $1.95 billion last year, according to PBGEA's latest estimates.
PBGEA said homegrown bananas, the country's banner agricultural export crop, may be progressively losing their share in the world market due to a range of issues ranging from high tariffs, plant infections, rising competition and an aggressive, government-subsidized foray by Latin American producers into traditional Philippine markets.
For one, banana exporters have sounded the alarm over the looming threat of a shrinking share in the Chinese market due to rising competition with Asian neighbors like Vietnam and Cambodia, which have also started to "pirate" local industry experts to develop their plantations.
Worse, the spread of Fusarium wilt and detrimental effects of climate change on banana production have resulted in lower output, hence, reduced volume of exports, according to PBGEA.
PBGEA estimates that 20 percent of the country's area planted to bananas have been damaged by Panama disease.
As of March, PBGEA Executive Director Stephen A. Antig said the disease has already affected about 30,000 hectares to 40,000 hectares of banana plantations in Mindanao.
Also, Antig added, the unfavorable weather conditions, particularly the drought in Mindanao, is adversely affecting local banana production.