Fresh from his success with the single "Friends", Saudi-Ecuadorian artist Mishaal returns with his new single, "I Don't Wanna Wait for Summer." Armed with a distinct sound that is a cocktail of different cultures, the 21-year old singer-songwriter is considered to be one of RCA Records' most promising talents.
Born in Saudi Arabia to a Saudi father and an Ecuadorian mother, Mishaal grew up listening to a variety of different songs from both cultures.
"I grew up listening to a lot of Arabic and Spanish music. If you listen to 'Arabian Knights,' for instance, you will find out that it's written in Spanish, Arabic and English. I use a lot of beats and rhythm from the Middle East, as well as a lot of melodic structure from South American music…and I think it sounds cool" he said during a recent online interview with SoundStrip and other entertainment media through Zoom.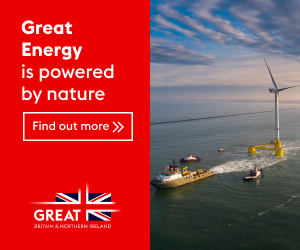 After an accident he sustained as a child, a doctor suggested that he play the guitar as part of his physical therapy to regain control of his arm. However, it wasn't just the physical aspect of playing the instrument that helped him, the emotional aspect of the music itself also helped him stay positive amidst the bullying he experienced. Through his songs, Mishaal hopes to be there for other people who may be experiencing similar things.
"If you're out there, you're not alone. I don't know the answer to the problem, I don't know the solution, but I'm dealing with the same thing, and I'm here for you," he stated.
Other than the cultures of his parents and his life experiences, he also is inspired by artists such as Michael Jackson, Pink Floyd and Metallica from compilation CDs he received while growing up. The lo-fi community, however, had the biggest impact and remains a strong influence on his artistic sensibilities.
Mishaal revealed that during his early days of uploading his material on both SoundCloud and YouTube, samples of his work were often taken and looped by several artists of the lo-fi community. "I would be nowhere without them," he recalled.
This multitude of influences has resulted in a unique sound that while not quite pop, is also not quite lo-fi at the same time. From the upbeat sound of "Friends", a collaborative project with lo-fi star Powfu, to his more somber-sounding "I Don't Wanna Wait for Summer," Mishaal is able to capture a wide range of emotions in both his singing and his song writing.
"I've always been open with the songs I'm writing. I'm a very shy person, it's hard for me to express my emotions. But with these songs, I manage to express them in a way that I can with normal words." he stated.
Accompanied by a homemade video shot by his cousin, Mishaal says "I Don't Wanna Wait for Summer" is about taking charge of your own happiness and not waiting for anything to come to make you happy.
"I wrote the song in the winter of 2019, and I was far away from my family and friends," he shared, "I was living alone and couldn't leave because the building was blocked. I was also getting over a breakup. The situation I was in got me thinking, 'I can't wait for summer and meet someone new. I will be happy once this or that happens,'"
Like many of us in quarantine, Mishaal also realized that happiness is what you make of your situation.
"You can be happy with what you have. It's what's within ourselves that's important. Don't wait for someone to make you happy. So, I thought, 'I don't wanna wait for summer / I don't wanna change my mind / I won't wait for someone / When all I that needed / Was always mine.'" he concluded.
And even as the pandemic shows no sign of slowing down, Mishaal continues to release new music. His latest, released only last July 10 is "Mister Mister," a song about addiction that was inspired by a loved ones' harrowing battle with the disease.
"This person never got to hear it, but I want this song to help someone who might be struggling to not let the monster inside win," Mishaal says.