---
Although digital technology plays a vital role in the current scenario in education, 50 percent of the world's population don't have Internet access, and there are still a lot of people who don't have the skills to use digital devices.
Chinese technology giant Huawei said it plans to help in addressing the digital divide in education.
"We believe that everyone, everywhere has the right to education and the equality of opportunity it brings," Huawei Deputy Chairman Ken Hu said in the recently concluded Global Education webinar titled, "Driving Equity and Quality with Technology."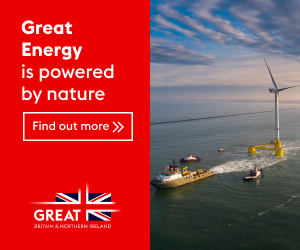 Hu said as a technology company, Huawei wants to help with connectivity, applications and skills by focusing on two important areas of connecting schools and developing digital skills, respectively.
Moreover, Hu pointed out that "connecting schools and skills development are the two strategies of Huawei to improve equitable and quality education."
The webinar was joined by leaders and experts from United Nations Educational, Scientific and Cultural Organization (Unesco), GSMA, the Ministry of National Education of Senegal, universities and educational institutions, as well as the private sector. GSMA is an industry organisation that represents the interests of mobile network operators worldwide.
Hu discussed the company's vision and action plan for education under its digital inclusion initiative, TECH4ALL.
To address the digital divide, Hu said the company will help to provide access to high-quality educational resources, such as digital curriculums and e-learning applications, and teacher and student training by connecting schools to the Internet with partners.
In South Africa, Huawei recently launched the DigiSchool project in partnership with operator Rain and educational nonprofit organization Click Foundation.
It aims to connect 100 urban and rural primary schools over the next year, in addition to the 12 already connected through 5G technology.
In terms of digital skills development, Huawei plans to provide digital skills training for vulnerable groups in remote areas, especially female students, through projects, such as DigiTruck in a program called "Skills on Wheels."
As a global corporate citizen, Huawei has stepped up by being more active through its TECH4ALL initiative in support of Unesco's Global Education Coalition, designed to tackle the global challenges affecting education caused by the Covid-19 pandemic.
"This crisis has changed the face and future of education. It has demonstrated how fast change can happen through partnership, when expertise and resources are matched up with local needs to ensure learning continuity, especially for the most marginalized students," Unesco Assistant Director General for Education Stefania Giannini said in a news release.