---
The Department of Agriculture (DA) said it has approved an initial P1.22-million worth  of loan applications from five Millennial agripreneurs under its zero-interest, uncollateralized and five-years to pay credit program for aspiring Filipino youth.
In a statement on Tuesday, the DA said it has officially launched its Kapital Access for Young Agripreneurs (KAYA) financing program on July 6 that seeks to provide young Filipinos with easy access to bank-roll their agriculture ventures.
The program was launched in partnership with PayMaya Philippines Inc., which would provide the digital platform to be able to reach out and convince Filipino millennials to engage in agriculture, according to the DA.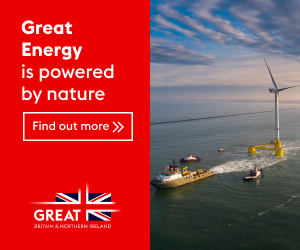 "With this digital platform, we will be able to reach out and convince more Filipino millennials to engage in agriculture, fishery and agribusiness ventures, and more importantly bankroll their respective projects," Agriculture Secretary William D. Dar said.
"They need not come over to Metro Manila, but simply get their approved KAYA loan from ATM terminals using their KAYA cash card," Dar added.
Under the KAYA loan program, interested Filipinos aged 18 years old to 30 years old could apply for a zero-interest, uncollateralized loan of up to P500,000, payable in five years.
Approved applicants will be given a cash card where the fund would be channeled staggered and would allow them to withdraw the funds through ATMs that are partners of PayMaya, according to the DA.
"PayMaya will allow ACPC's KAYA partner lending conduits (PLCs) to digitally disburse loans through reloadable cash cards with real-time crediting using a web-based portal," it said.
"Through the KAYA cash card, loan beneficiaries will also have access to other PayMaya financial services such as e-wallet account, remittance, bills payment, and fund withdrawal," it added.
Agricultural Credit Policy Council Executive Director Jocelyn Badiola said KAYA is the agency's first "digitized" financing program of the department. ACPC is an attached agency of the DA that oversees its various credit programs.
"Now, more than ever, as we continue fulfilling our mandate of providing easy, timely, and affordable credit to farmers and fisherfolk, we are recognizing that digital financing is the way forward," Badiola said.
Citing the the DA's experience during the lock-down, Dar said it is vital to explore and capitalize "the cyberspace and take our digitalization efforts to the next level as part of the new normal."
The DA said they require KAYA applicants to submit a sound business plan to ensure that they will be able to repay the loan within five years.
The DA said it has approved the loan applications of five KAYA borrowers which all hail form Central Luzon.
The approved loan applications are: mallard duck or itik production using confinement herding system worth P260,000, mushroom production worth P230,000, another itik production worth P260,000, hydroponics worth P240,000 and chili garlic oil production worth P230,000.
The approved loan applications were endorsed by the DA to the New Rural Bank of San Leonardo in Nueva Ecija.